Stand out from the crowd.
You're unique, and your insurance should be too. Tailor a policy to suit your individual needs.
Multiple days, bigger rewards
More chances to earn daily
Multiple days, bigger rewards
Complete peace of mind is on the way.
We know that Life Insurance is only a part of preparing your family for the future. That's why YuLife is launching a full range of products to keep you covered, and reward you every day. With daily in-app benefits and policy access, why get your insurance anywhere else?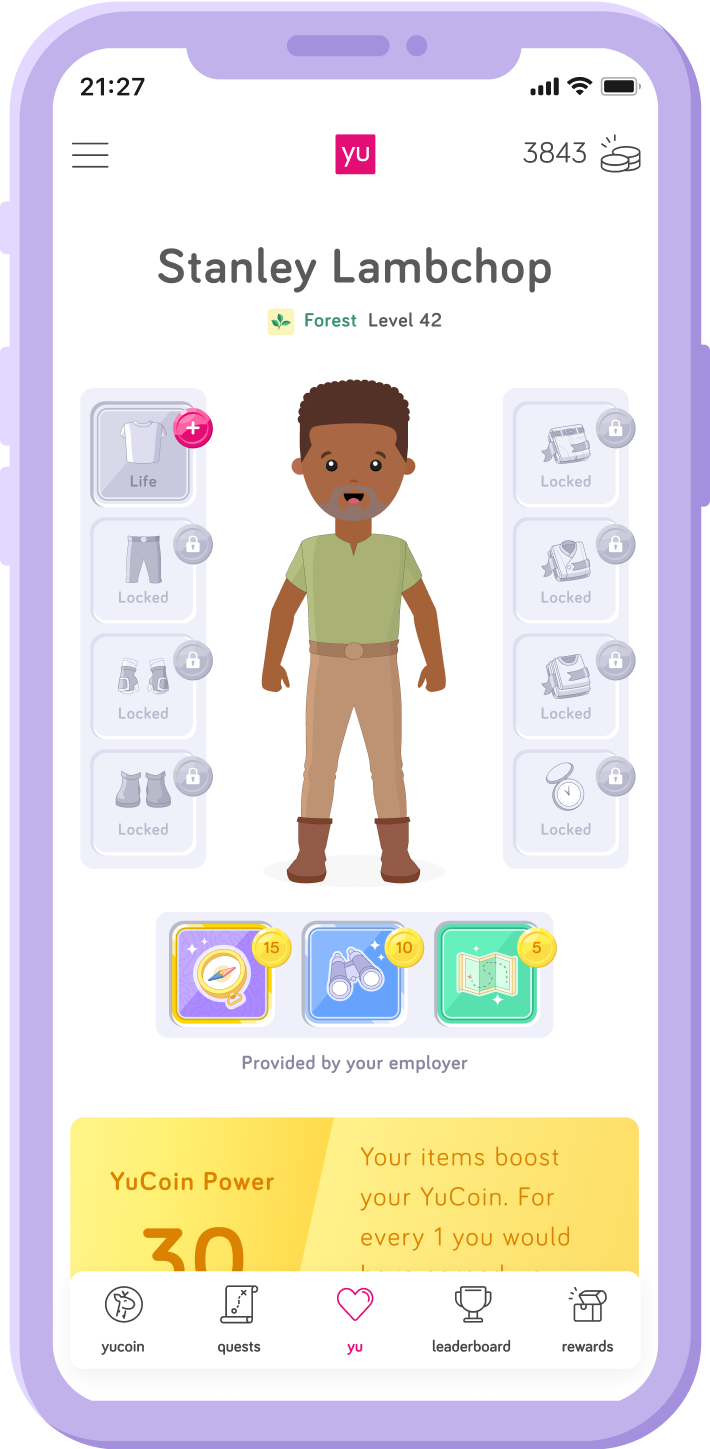 Quotes at the tap of a button. Explore personalised policies in-app and instantly earn 1,000 YuCoin.
The smarter way to protect your family.
Should you pass away, will your group life policy cover your loved ones in the years to come? Choose the right amount of coverage to fill the gap, tailored to your family.
Game on.
Equipping yourself with financial protection in the real world gives you superpowers in the Yuniverse. That means you'll be earning the same great rewards, faster.
Protection for the future, rewards for the now.
At YuLife, every insurance policy comes with access to our app that's filled with ways to help you keep healthy, stay healthy, and get rewarded.
Not a YuLifer yet? Join the waitlist.
Not a YuLifer yet? Join the waitlist.
Claims made easy.
When you're ready to start the claim process, our specialist team is standing by to help. We'll progress the claim for you, and keep you updated along the way.