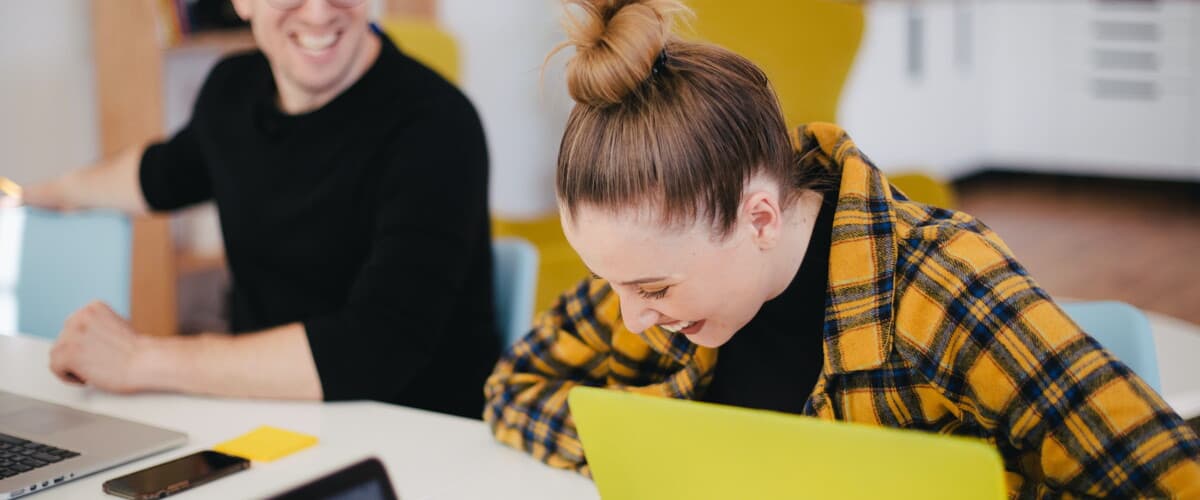 Talent Co-ordinator
Operations • Flexible remote • Old Street
Brand new role to support the attraction of great talent in the insurtech, health & wellbeing space and grow our yucrew internationally
About us:
At YuLife we're transforming products once focused on death and illness into ones that inspire life and reward living — turning old-fashioned employee perks into life-enhancing benefits.
We are explorers, dreamers and innovators. We're on a journey to build the best platform in the world, but we can't do it without people like you, leading the way.
Forget the stereotypical tech companies of the past. Embrace the unconventional, exercise your imagination and help alter the future with YuLife.
Which hopefully is where you come in.

The journey so far:
What's happened over the last few years: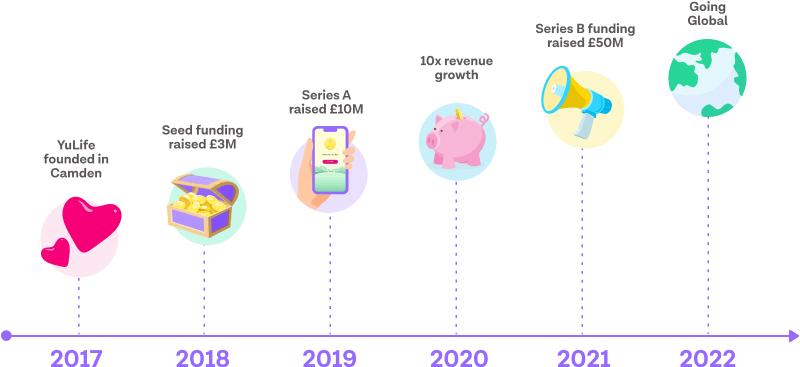 The 2022 mission is to reach 1 million lives!
The role
Playing a key role in helping scale the business across all squads, you will act as the gatekeeper for all job applications and be the go to person for all pre-assessment method candidates.
You'll have specific responsibility for:
Working closely with Talent Leads on initial screening & scheduling and supporting end to end where needed through the recruitment process
Promptly and efficiently handling in-bound applications and team referrals
Building and maintaining projects on LinkedIn Interacting with potential candidates to answer all enquiries either by telephone, email or through our ATS.
Making sure you are providing an amazing candidate experience at every opportunity
Ensuring the ATS is kept up to date and that all notes are easily accessible creating visibility across the team
Posting new job roles.
Becoming a trusted partner and super-user for channels used for our candidate outreach (e.g. current ATS candidates, internet searches, job boards)
Promoting EVP whilst championing a world class candidate experience
Ensuring compliance with right to work documentation
Involvement in various project work where appropriate
Assisting the People Team with onboarding new candidates and any other responsibilities when the team is at capacity
The ideal candidate will have:
Excellent organisational skills and attention to detail
Administrative experience

A keen interest in recruitment with at least 1 year's relevant experience
Experience in a fast paced environment with the ability to juggle multiple urgent tasks
Proven CV reviewing skills 
Good communication skills
Fast learner and easily adaptable A team player - you will form part of the People Team 
Who you are:
Whether you're looking for your next in-house talent role or you'd like to move on from an agency, we'd love to speak with you.
Working in a growing talent team and a scaling organisation, you'll need to enjoy working in a very agile environment where priorities and direction can change quickly. We think it's an exciting way of working and would hope you share that feeling!
What you'll get:

We like to give more than we take so here are some of our benefits:
A competitive base salary
Potential to earn share options
6x salary life assurance policy
Income protection policy
Access to the YuLife app (which includes a tonne of well-being rewards, discounts and exclusive offers as well as access to Meditopia and Fiit)
£20 per month to a "be your best Yu" budget
Unlimited Monthly professional coaching with More Happi
OnHand Volunteering app

£25 monthly budget with Learnerbly
Financial coaching with Octopus Money coach
Generous parental leave policies
Remote working packing; includes laptop, desk, chair etc.
Contributory pension = 3% of basic
24 days Annual Leave + 1 'personal' day (e.g your birthday, moving house anything else that is for Yu!)
Remote and flexible working
Currently our lovely office in Shoreditch is available if people want (and only if they want) to use it.
Here is our framework and principles around hybrid working at YuLife. 
Our values: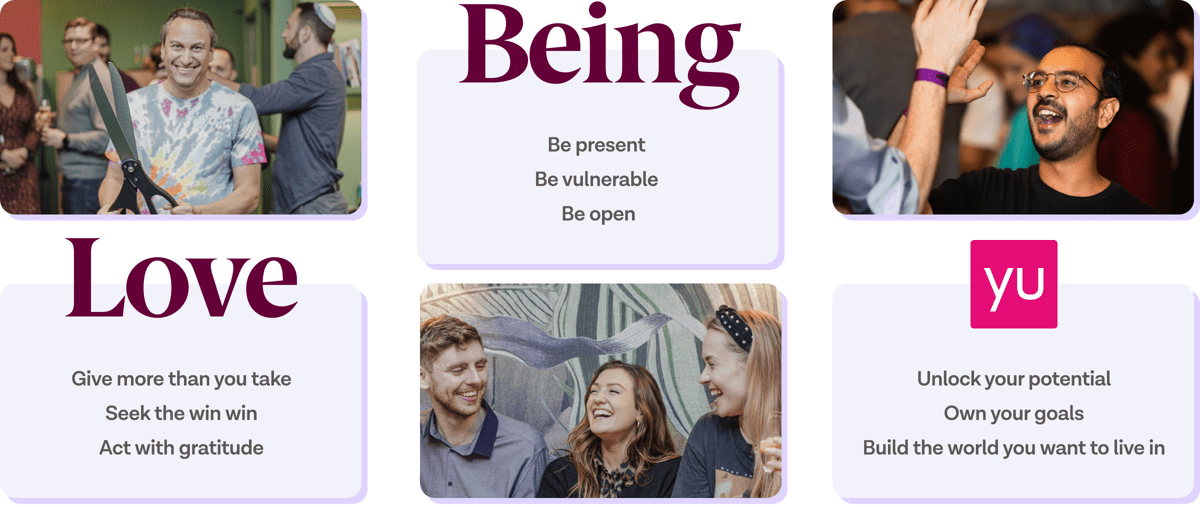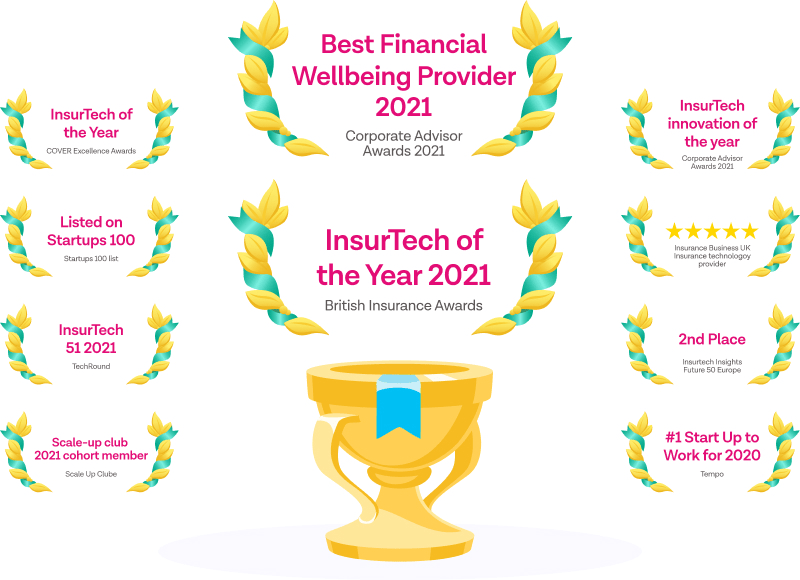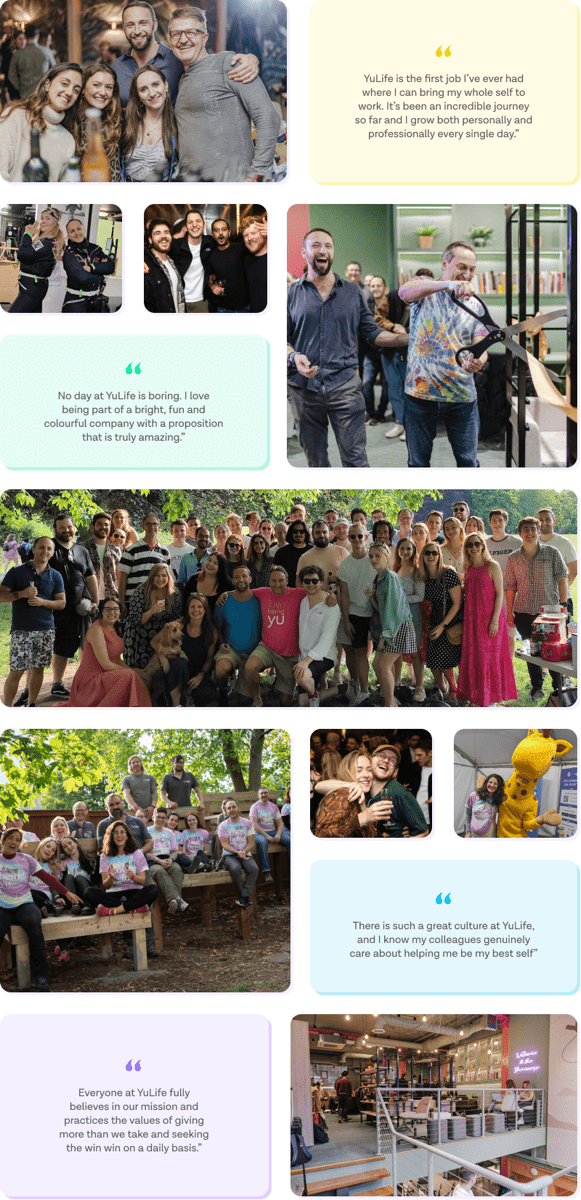 We're more than just life insurance!