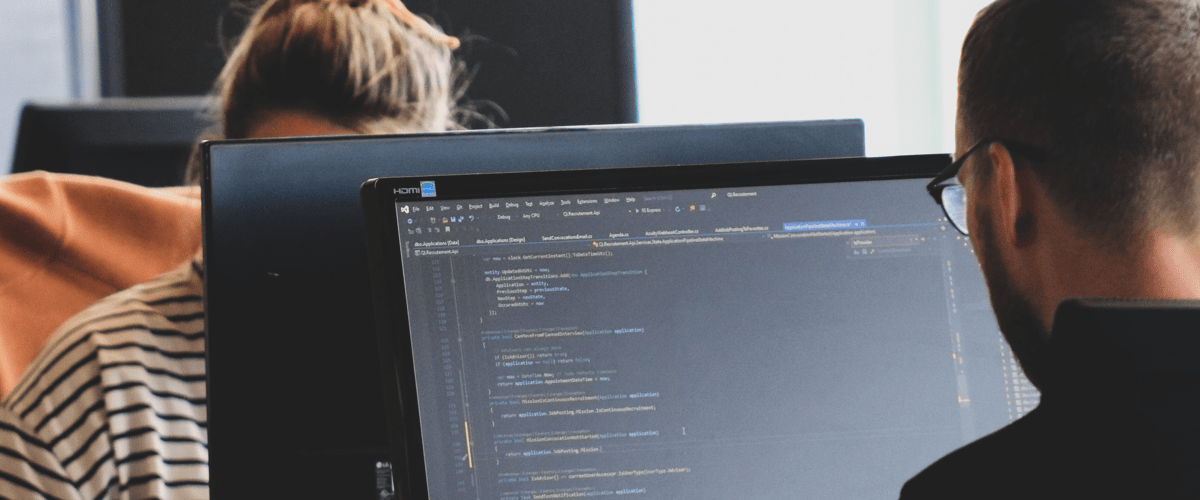 Data Lead - South Africa
Product and Tech • Fully remote
This is a unique opportunity to innovate within an experimental environment whilst maintaining a hands-on position as a Data Engineer.
About us:
At YuLife we're transforming products once focused on death and illness into ones that inspire life and reward living — turning old-fashioned employee perks into life-enhancing benefits.
We are explorers, dreamers and innovators. We're on a journey to build the best platform in the world, but we can't do it without people like you, leading the way.
Forget the stereotypical tech companies of the past. Embrace the unconventional, exercise your imagination and help alter the future with YuLife.
Which hopefully is where you come in.

The journey so far:
What's happened over the last few years: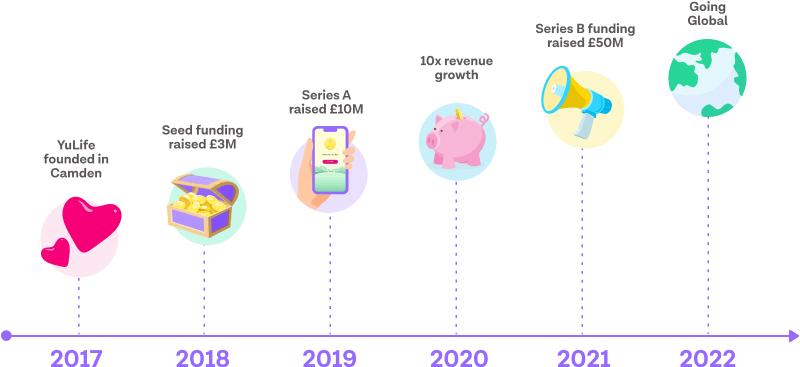 The 2022 mission is to reach 1 million lives!
The role:
As our international lead in South Africa, you will be an integral part of us expanding out our Single View of the Customer beyond the UK.
You'll be architecting and developing new data tooling to help us make strategic business decisions both regionally and at an international level.
You will also be working closely with product and tech and the wider business internationally to capture requirements, communicating findings and help shape our international Data Strategy.
Day to day responsibilities include, but are not limited to:
Design and deployment of both internal and external facing dashboards and reports.

Working closely with the business to identify pain points and build data tools for effective decision making

Working with sales and marketing to generate insights for external use.

Working with external wellbeing partners to ingest data for reporting

Working with our insurance partners on data requirements gathering for new and existing financial products

Schema design and development

data management including maintaining data dictionaries for key reporting
This is a unique opportunity to innovate within an experimental environment whilst maintaining a hands-on position as a Data Engineer.
The ideal candidate will have:
Practical experience building ETL/ELT pipelines for core management reporting

Defining KPIs and other key business metrics

Underlying knowledge of data warehousing and analytics architecture principles, structures, dimensional modelling, ETL Processes and methodologies (Kimball, Inmon etc)

Practical database experience (MSSQL, Postgres)

Cloud data warehousing (Redshift/BigQuery/Snowflake/Azure)

Exposure to event-driven architectures

Analysing and large data-sets in SQL, PostgreSQL

Master Data management and experience building and maintaining schemas and dictionaries

Exposure to NoSQL and unstructured databases technologies (MongoDB etc)

BI/MI dashboard design and development (Tableau/ Other)
What you'll get:
We like to give more than we take so here are some of our benefits:
A competitive base salary
Potential to earn share options
6x salary life assurance policy
Income protection policy
Access to the YuLife app (which includes a tonne of well-being rewards, discounts and exclusive offers)
£20 per month to a "be your best Yu" budget
Unlimited Monthly professional coaching with More Happi
Monthly budget with Learnerbly
Remote working packing; includes laptop, desk, chair etc.
Contributory pension = 3% of basic
24 days Annual Leave + 1 'personal' day (e.g your birthday, moving house anything else that is for Yu!)
Remote and flexible working
Here is our framework and principles around hybrid working at YuLife. 

Our values: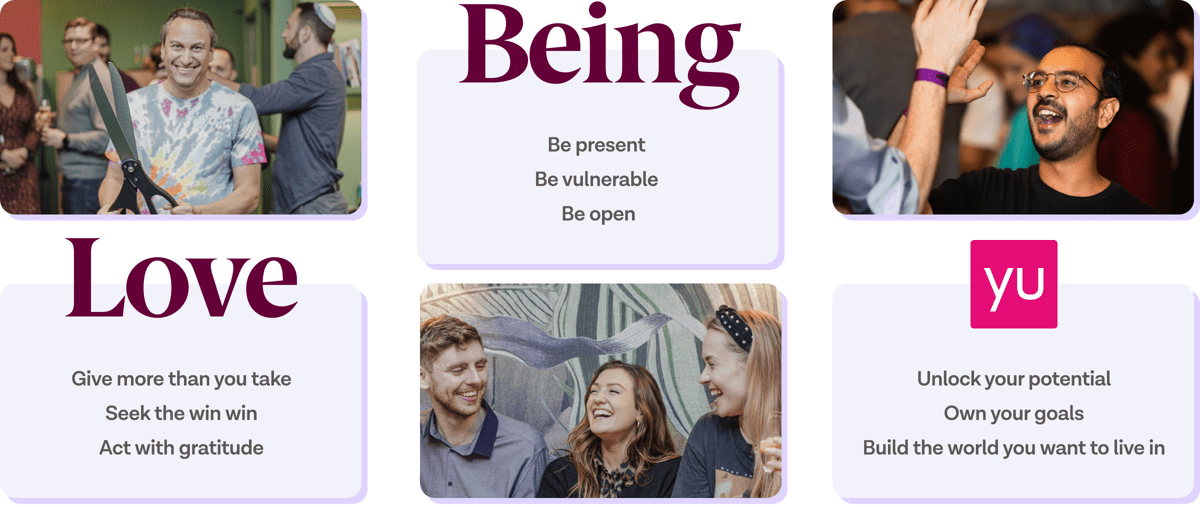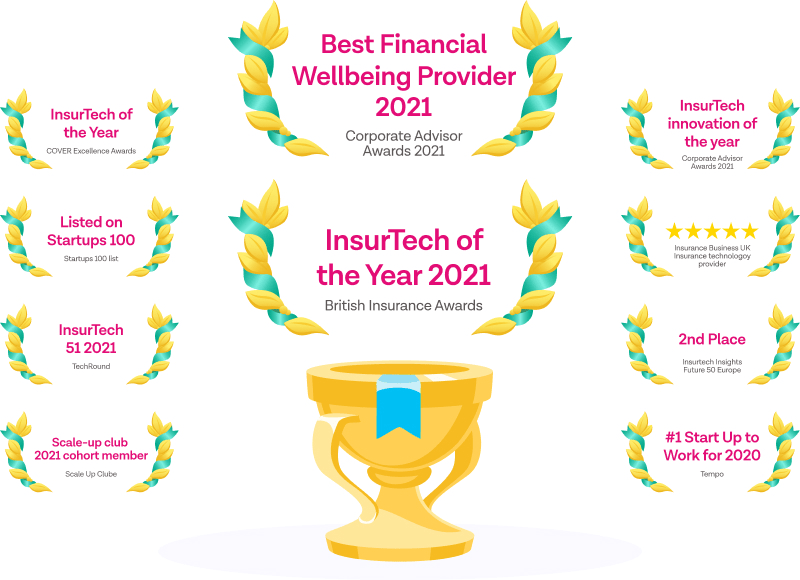 YuLife company culture:
Read what one of our key investors has to say about our culture ›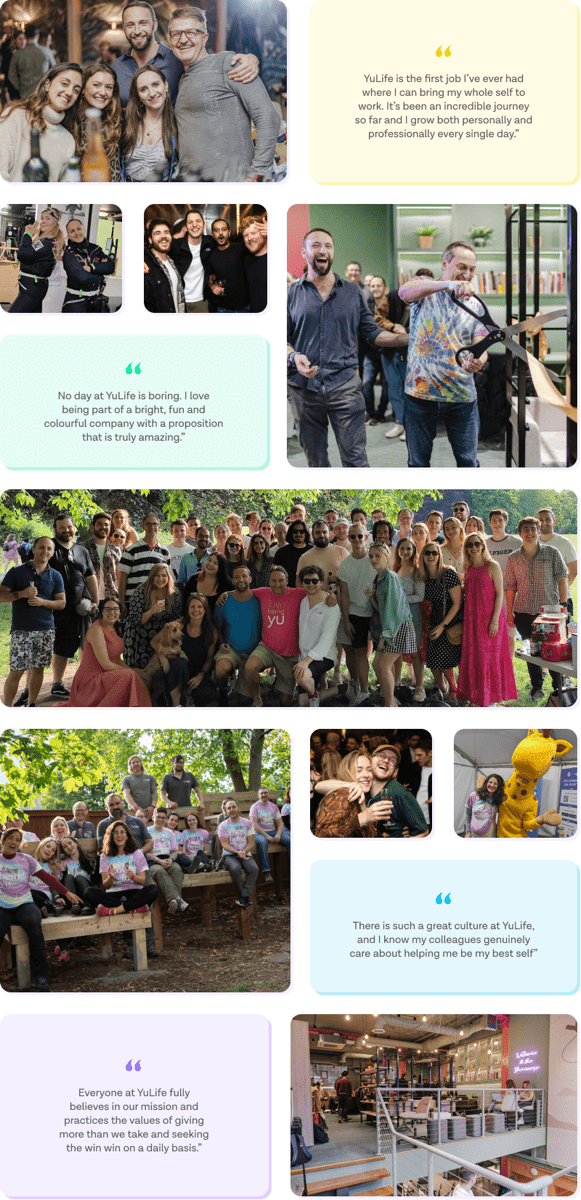 We're more than just life insurance!