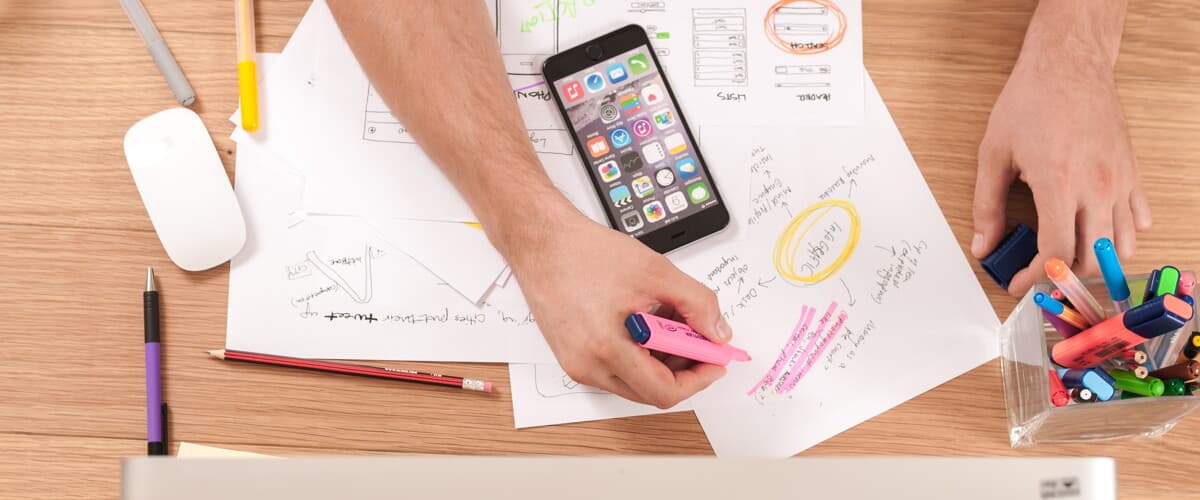 Insurance Specialist (remote working)
Flexible remote • South Africa
Remote working Insurance Specialist role to support our UK business
About us:
At YuLife we're transforming products once focused on death and illness into ones that inspire life and reward living — turning old-fashioned employee perks into life-enhancing benefits.
We are explorers, dreamers and innovators. We're on a journey to build the best platform in the world, but we can't do it without people like you, leading the way.
Forget the stereotypical tech companies of the past. Embrace the unconventional, exercise your imagination and help alter the future with YuLife.
Which hopefully is where you come in.

The journey so far:
What's happened over the last few years: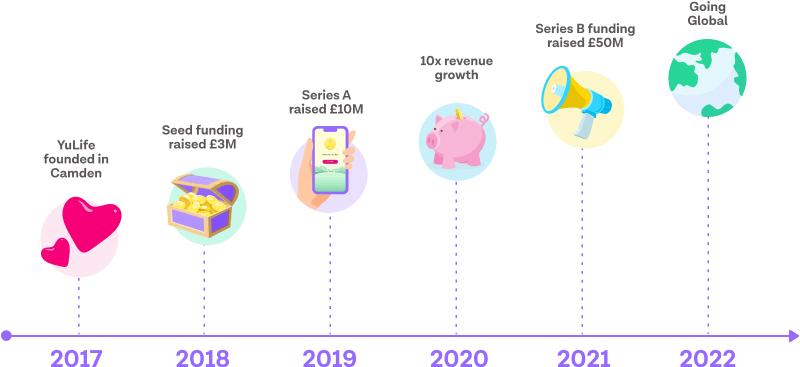 The 2022 mission is to reach 1 million lives!
The role:

This is a remote working role to support our UK teams with the day-to-day management of the On Risk process for Group Risk insurance policies written through YuLife, ensuring all clients, intermediaries and internal customers are provided with a personable, first class customer service.
Our team is split into Launch who support YuLife Sales Teams, Intermediaries and Direct Clients pre-sale and Account Management for our existing customers. Due to rapid expansion we are seeking experts for both areas. 
Day to day responsibilities could include, but are not limited to:
Own the ongoing management of the On Risk process for a portfolio of clients
Reviewing application forms to ensure they meet the coverage required; prepopulating, issuing to client or Broker, reviewing completed forms upon receipt and submitting to the relevant Insurer
Sending confirmation acceptance of risk,
Requesting inception data,
Working with the wider Customer Success team to ensure all relevant information is provided for the client's pre-onboarding,
Reviewing and sending out deposit invoices (if issued),
Preparing inception accounts: review, manipulation and formatting of inception data,
Our Account Management team own the management for the ongoing insurance administration and Group Risk support of a portfolio of clients
Support YuLife Sales Teams, Customer Success Account Management team, Intermediaries, and Direct Clients for all ongoing insurance queries and administration related to your client
Requesting anniversary data
Working with the wider Customer Success team to ensure all relevant information is provided for the client's account management
Reviewing and sending out deposit invoices (if issued)
Preparing anniversary accounts: review, manipulation and formatting of anniversary data
Reviewing and issuing of invoices and breakdown of costs
Reviewing and issuing of policy schedules
Reviewing and issuing of medical underwriting requests
Ensuring client/intermediary is kept informed of the progress of the journey,
Participates in customer account management meetings (on and off-site) as appropriate
Assisting clients/ intermediaries with ad-hoc insurance queries
The ideal candidate will have:

Minimum of 1-2 years Group Risk administration experience, preferably obtained by working for an Insurer, with demonstrated technical ability in Group Life, Group Critical Illness and Group Income Protection products
A high level of written and verbal communication
Excellent attention to detail
Love working with Excel 😃
Flex administration experience – desirable
Aptitude for working with multiple technologies
Demonstrate the desire to deliver the best possible customer experience, on a right first-time basis
Ability to work under pressure, understanding the peaks of Group Risk business
Demonstrate the ability to adopt change to improve process, efficiency and service
Happy to work with customers from a variety of backgrounds and positions
Ability to convey complex information to customers with various levels of understanding, whilst maintaining technical integrity

What you'll get:
We like to give more than we take so here are some of our benefits:
A competitive base salary
Potential to earn share options
Life assurance policy
Income protection policy
Access to the YuLife app (which includes a tonne of well-being rewards, discounts and exclusive offers)
£20 per month to a "be your best Yu" budget
Unlimited Monthly professional coaching with More Happi
Monthly budget with Learnerbly
Remote working packing; includes laptop, desk, chair etc.
24 days Annual Leave + 1 'personal' day (e.g your birthday, moving house anything else that is for Yu!)
Remote and flexible working
Here is our framework and principles around hybrid working at YuLife. 
Our values: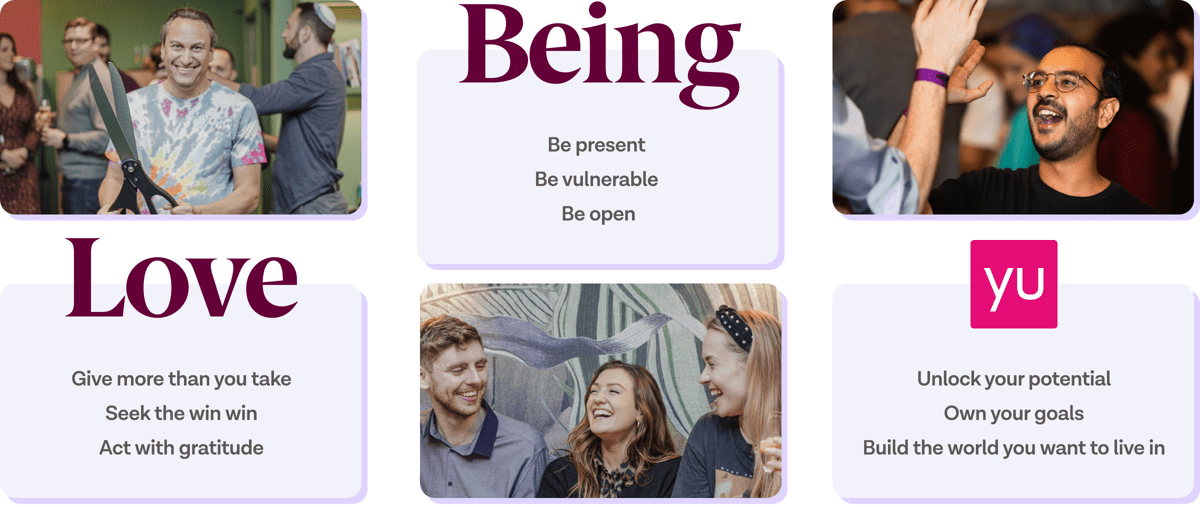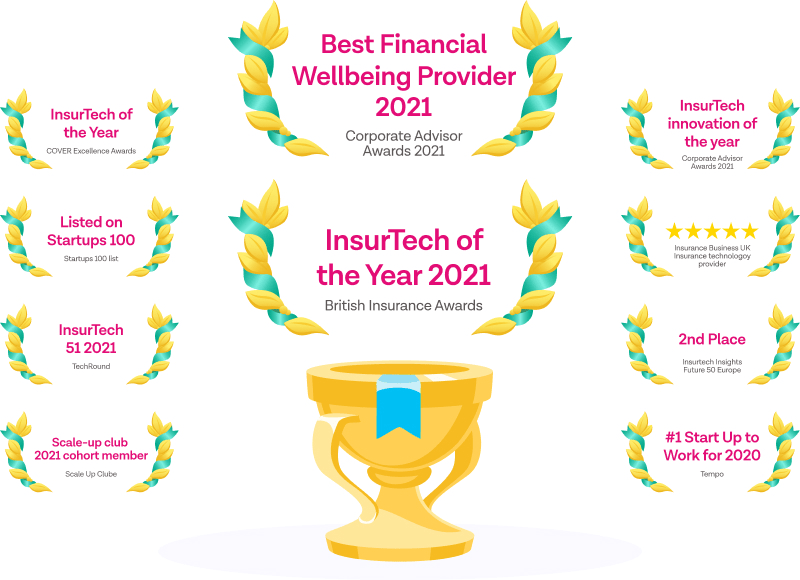 YuLife company culture:
Read what one of our key investors has to say about our culture ›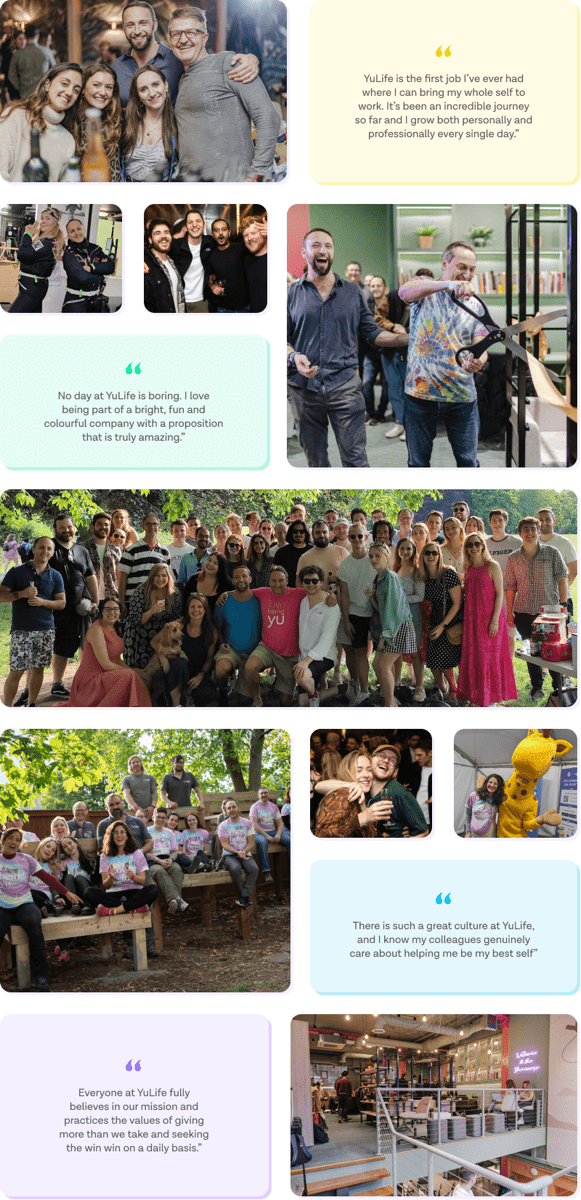 We're more than just life insurance!