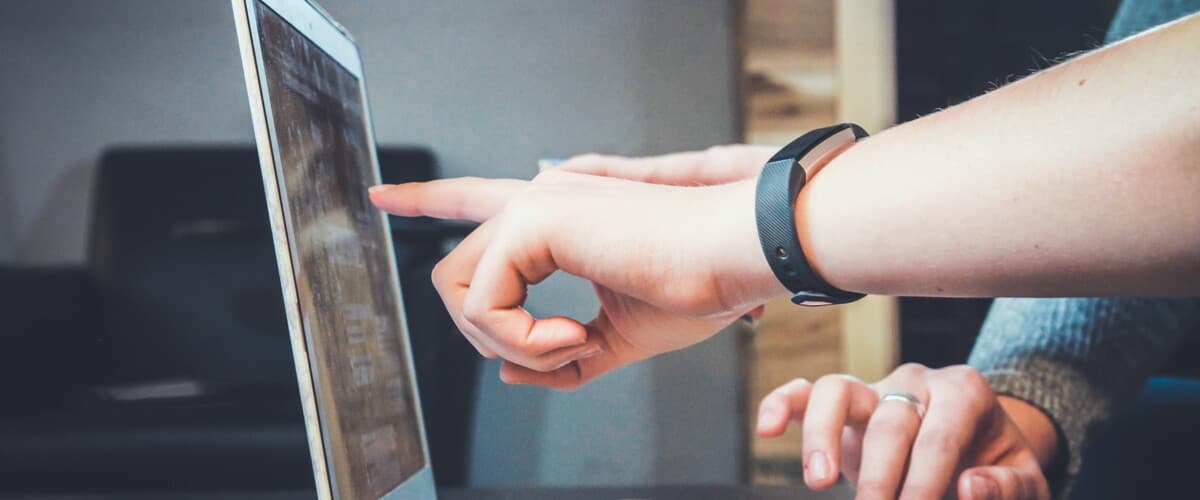 Support Engineer - Node.js
Product and Tech • Fully remote
We are looking for a Support Engineer to join our DevOps & Performance team. We are on a mission to empower our customers to become the best version of themselves.
About us:
At YuLife we're transforming products once focused on death and illness into ones that inspire life and reward living — turning old-fashioned employee perks into life-enhancing benefits.
We are explorers, dreamers and innovators. We're on a journey to build the best platform in the world, but we can't do it without people like you, leading the way.
Forget the stereotypical tech companies of the past. Embrace the unconventional, exercise your imagination and help alter the future with YuLife.
Which hopefully is where you come in.

The journey so far:
What's happened over the last few years: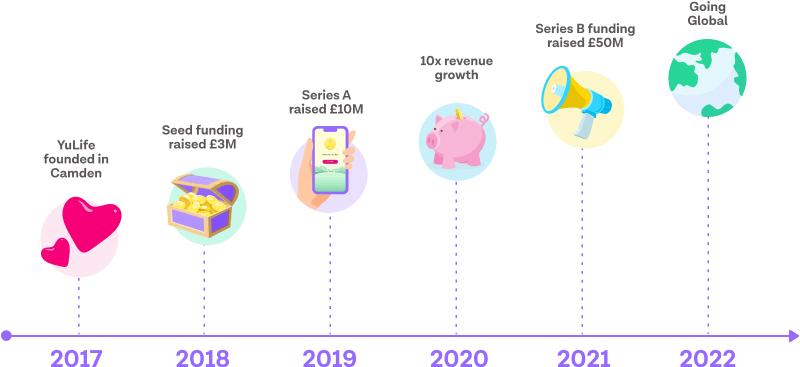 The 2022 mission is to reach 1 million lives!
The role:
We are looking for a Support Engineer (node.js) to join our DevOps & Performance team. We are on a mission to empower our customers to become the best version of themselves. We do this by measuring health & wearable data, integrating with reward partners to offer our users first-class reward, and enabling our enterprise customers to integrate with us through open standards.
We are a data-driven company that subscribe to lean engineering principles and adhere to agile methodologies. You will be working closely with the other engineering team leads in the business to ensure that they are able to hit their objectives
You should be a highly driven and self-motivated individual who is organised and can communicate effectively with the rest of your team.
Over the next 12 months you'll be instrumental in:
Analysing and solving issues across our entire stack
Contributing to our ongoing performance improvement programme
Improving our CI/CD process performance
You'll have specific responsibility for:
Collecting service requirements from other team leads and planning out a build strategy
Delivering against a road map of integration requirements with performant, clean and well tested code
Monitoring, measuring & reporting service down time to the rest of the teams that consume them
Where you will sit in the org: 
You will report into Dan Sutton, head of DevOps and Performance. 
The must-haves - someone with experience of:
Building performant NodeJS services
Working with a type safe system such as Typescript
Basic Docker experience
Strong design principles, building APIs that can be easily consumed
Building API wrappers that can easily be extended and used by other engineers
Designing systems placed under high through-put and load
Ability to isolate and resolve bottlenecks and poor performant code
Strong Interest / Desire to move towards DevOps
The nice-to-haves:
What you'll get:

We like to give more than we take so here are some of our benefits:
A competitive base salary
Potential to earn share options
6x salary life assurance policy
Income protection policy
Access to the YuLife app (which includes a tonne of well-being rewards, discounts and exclusive offers as well as access to Calm and Fiit)
£20 per month to a "be your best Yu" budget
Unlimited Monthly professional coaching with More Happi
OnHand Volunteering app

£25 monthly budget with Learnerbly
Financial coaching with Octopus Money coach 
Generous parental leave policies
Remote working packing; includes laptop, desk, chair etc.
Contributory pension = 3% of basic
24 days Annual Leave + 1 'personal' day (e.g your birthday, moving house anything else that is for Yu!)
Remote and flexible working
Currently our lovely office in Shoreditch is available if people want (and only if they want) to use it.
Here is our framework and principles around hybrid working at YuLife. 
Our values: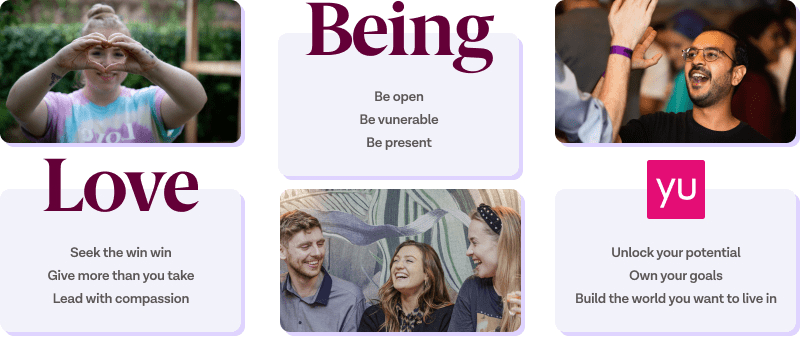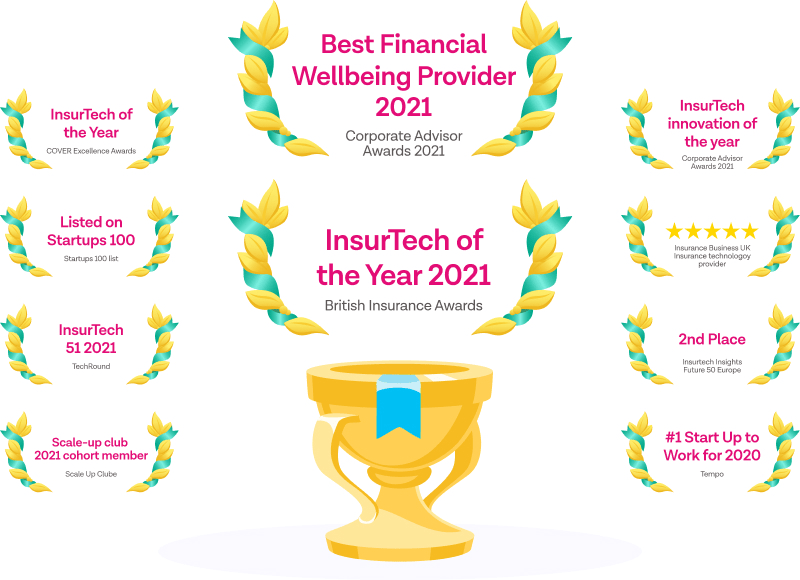 YuLife company culture:
Read what one of our key investors has to say about our culture ›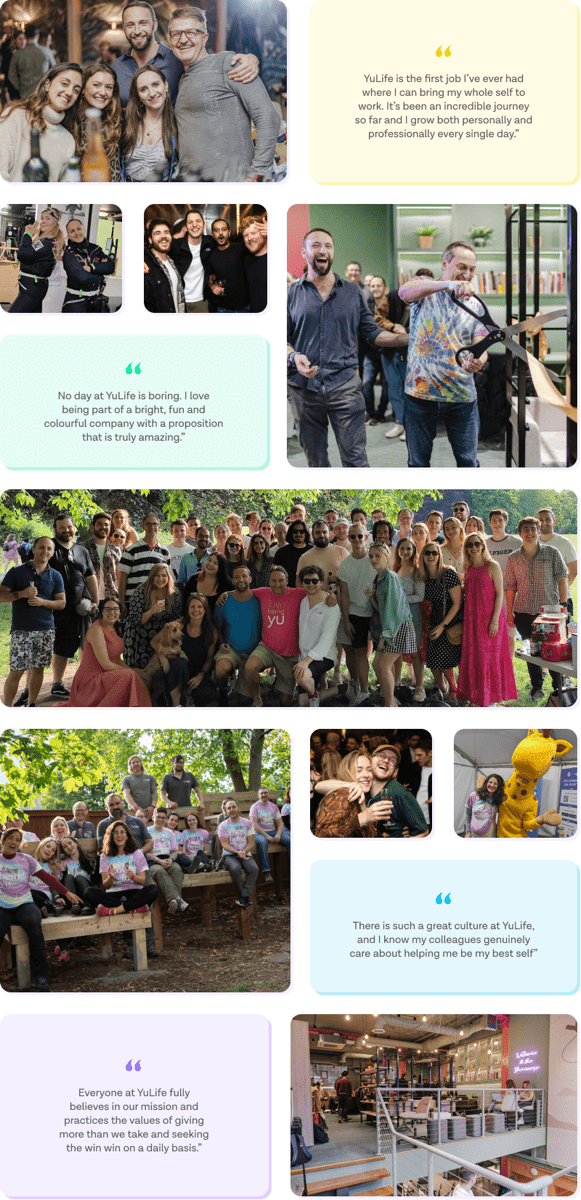 We're more than just life insurance!