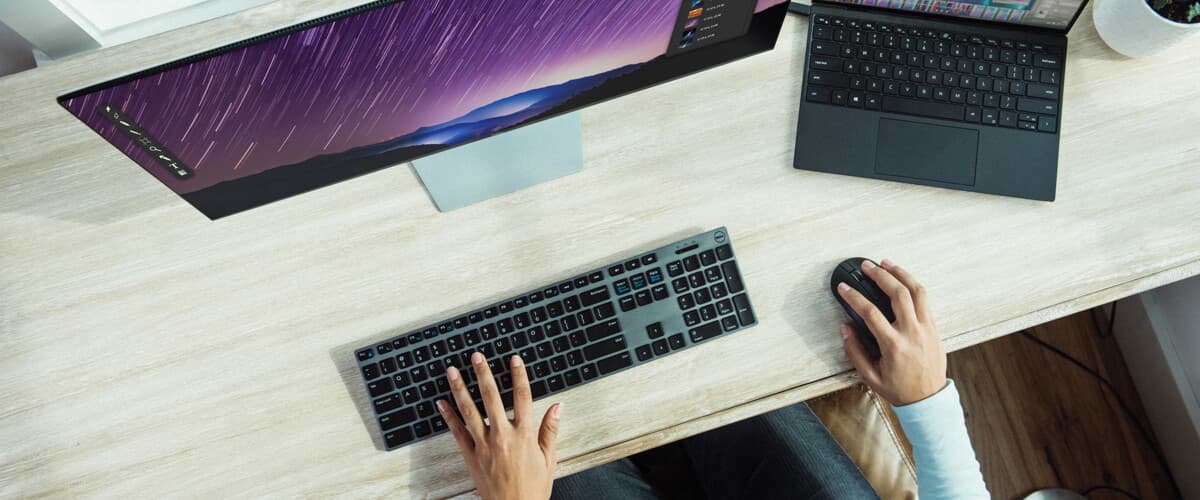 US Business Development Director
Growth • Fully remote
Opportunity for a high-performing individual to provide end-to-end sales functionality within the YuLife Wellbeing & Engagement Sales Team.
About us:
YuLife is creating a game changing insurance & wellness company. We believe that the way to help people love who they are and unlock their inner potential, is to make their wellbeing an integral part of their everyday lives. And since we spend so much of that time at work, it's vital that we find ways to improve people's health at work as well as outside it. That's why we take traditionally standard services like group risk insurance and reinvent them. We've turned products about death & sickness into solutions that inspire life. One that encourages people to put themselves first and bring wellbeing into work in simple, accessible, and rewarding ways. 

The journey so far:
What's happened over the last few years: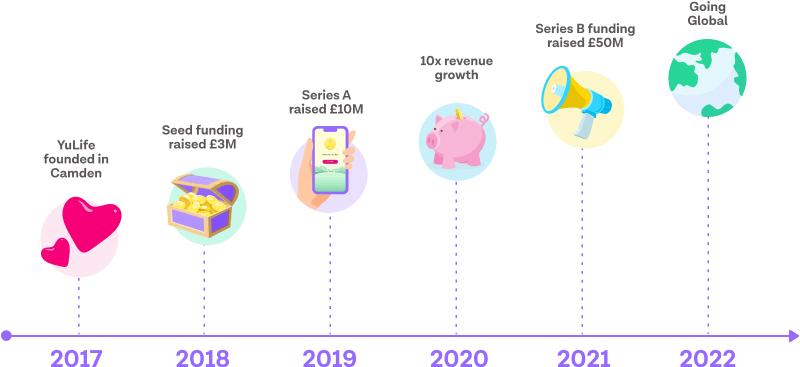 The 2022 mission is to reach 1 million lives!
The role:
Opportunity for a high-performing individual to provide end-to-end sales functionality within the YuLife Wellbeing & Engagement Sales Team.
An ideal candidate will be able to demonstrate, through experience and personal attributes, they are: a natural communicator, relationship builder and value-led salesperson with demonstrable experience within a targeted B2B selling role.
You must be a self-starter with high energy, someone who is actively looking for, and will be motivated by being part of, a growing business with an enormous market opportunity. This is an exciting new role at a quickly growing insurtech startup…..not for the unorganized or inexperienced, which requires a ground up approach, entrepreneurial attitude, with an ability to move independently, while developing relationships externally and internally to support your (and your future team's) success.
Knowledge of the insurance industry would be suitable, but not required. An understanding of the HR and Benefits market is preferred. A command of an employer's overall wellbeing, culture, and engagement as a tool for retaining/recruiting employees is a must.


Primary responsibilities include:
Sourcing leads
Focus on small & mid-market to enterprise sized organisations (50 - 5,000+ employees)
Qualifying companies/partners and channels to understand their needs
Working closely with our Partner team to collaborate on potential clients to target, where YuLife would be a great fit
Developing and delivering tailored proposals (tailoring to client needs and individual business/verticals)
Maintaining and managing your leads through Yulife's CRM system
Working with your extended internal team to achieve maximum company success
As a self-starter, your skills and experience will need you to demonstrate the following qualifications:
Excellent verbal and written communication skills
Client relationship management
Strong understanding of Ben Admin ecosystem
Consultative sales skills
Knowledge and command of customer needs around wellbeing culture and 2-3 years if wellbeing experience preferred
Motivation to succeed in sales role
Strong negotiation skills
Prospecting Skills
Sales Planning
Ability to work independently
YuLife Benefits

Financial Benefits
Competitive base salary
Potential to earn share options
401(k) options with 5% employer match
24 days PTO + 1 'personal' day (e.g your birthday, moving house etc.)
Paid company holidays
Parental Leave policy
Medical/Disability/Life & Voluntary Benefits
100% employer paid medical, dental, and vision coverage
Life coverage
Short and long term disability coverage

Access to voluntary benefits for increased protection
Additional Perks
YuLife app & rewards
Employee Assistance Program (EAP)
Monthly wellbeing stipend to "Be your Best Yu"
Unlimited professional coaching sessions with More Happi

A shiny MacBook Pro or whatever you need to do your best work
Contributions to working from home office equipment
Flexible and remote working arrangements
HIIT and Yoga sessions
Access to Learnerbly with a dedicated budget towards L&D through webinars, books, podcasts, journals and much more
Our values: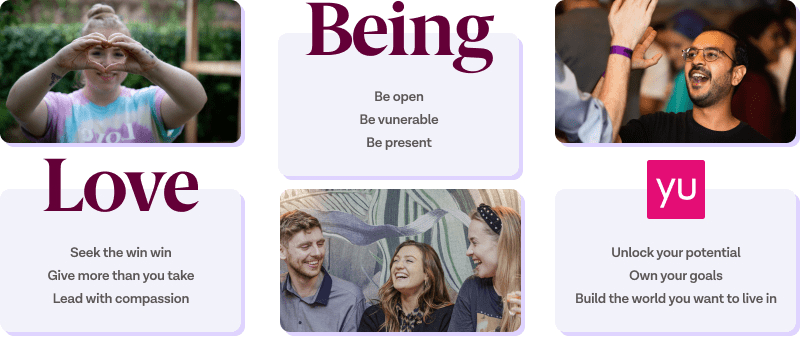 YuLife company culture:
Read what one of our key investors has to say about our culture ›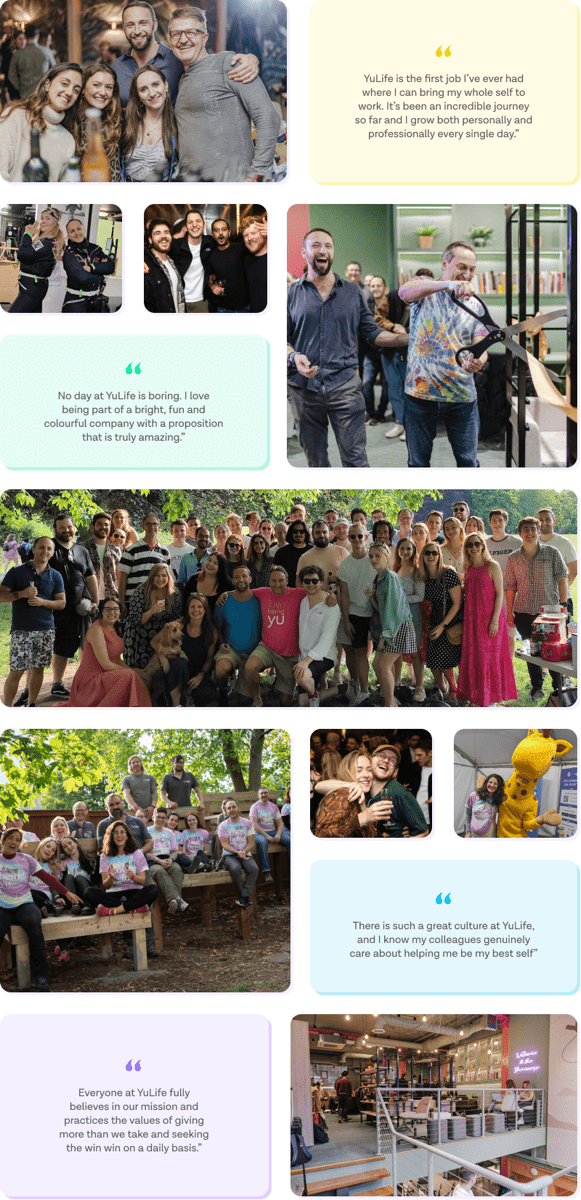 We're more than just life insurance!