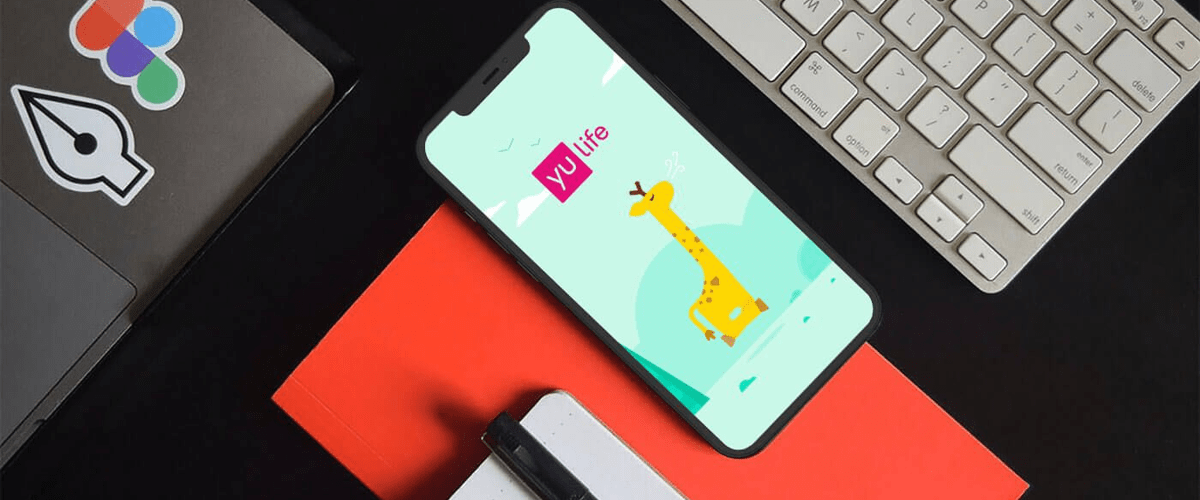 IT Security Officer
Operations • Flexible remote • Old Street
You will be responsible for shaping and leading YuLife's security processes and operations.
About us:
YuLife is creating a new kind of insurance company. Our mission is to inspire people to live longer, happier and healthier lives. We provide life insurance to companies and drive employee wellbeing through meaningful, engaging and rewarding experiences inspired by our favourite games, apps and products.
We live by a simple principle and we strive to translate this to our designs: always seek the win-win in everything we do. This means we should always be giving more than we take with every interaction. Sounds good?
The journey so far:
What's happened over the last few years: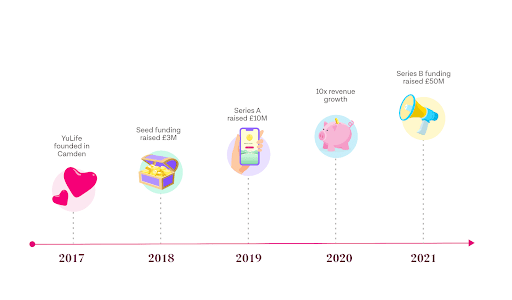 The 2022 mission is to reach 1 million lives!
The role:
You will be responsible for shaping and leading YuLife's security processes and operations.
Day to day responsibilities include, but are not limited to:
Creating digital security management programs and initiatives
Risk assessment, crisis management, facility security
Business continuity planning, loss and fraud prevention, privacy
Oversee vendors
Safeguarding intellectual property
Developing and implementing global security policy, standards and procedures
Developing network access and monitoring policies
Investigating security breaches and conducting audits
Support information security risk assessments and maintaining any security related risks
Support upgrade and implementation of current and future Data Protection Legislation, including UK Data Protection Act, data privacy and GDPR
Support the physical and virtual security of the business
Manage and support Business Continuity
Support ISO27001 and the PCI compliance program and support the business with other accreditations where necessary
Work alongside other operational and functional leads to promote consistency and continuity of security policies
Support the IT department in maintaining network security and best practice
Assist with any network related queries when required

Over the next 12 months, you'll be instrumental in: 
Protecting the confidentiality of data
Preserving the integrity of data
Promoting the availability of data for authorised use

The ideal candidate will have:
Experience of carrying out information security risk assessments and maintaining security risk register
Strong technical background - needs to be familiar with key IT security concepts:
Firewalling - will need to carry out firewall ruleset reviews
Familiarity of role-based access controls and access rights review process
Familiarity with vulnerability monitoring tools
Familiarity with network packet sniffing tools
Experience of Security Incident and Event Management (SIEM) tools
Basic understanding of cryptographic concepts
Experience of PCI-DSS compliance (level 1 RoC experience desirable)
Familiarity with UK Data Protection act, data privacy concepts and upcoming GDPR
Familiarity with business continuity concepts (resilience, redundancy, backup & restore)
Experience of working in an ISO27001 compliant organisation
CISSP certification required
Business process development and mapping
Requirements gathering, verification and validation
Change Management
Development of system design documentation
Testing methodologies and technique

What you'll get:
We like to give more than we take so here are some of our benefits:
A competitive base salary
Potential to earn share options
6x salary life assurance policy
Income protection policy

Monthly wellbeing budget to "Be your Best Yu"
Contributions to working from home office equipment
Contributory pension - 3% of basic
24 days of annual leave + 1 day to celebrate your birthday
Flexible and remote working arrangements (read more below)
A shiny MacBook Pro or whatever you need to do your best work
Cycle to work scheme
HIIT and Yoga sessions
Access to Learnerbly with a dedicated budget towards L&D through webinars, books, podcasts, journals and much more
More Happi - 2 professional coaching sessions every month
Find out more about our Hybrid Working policy.

Our values: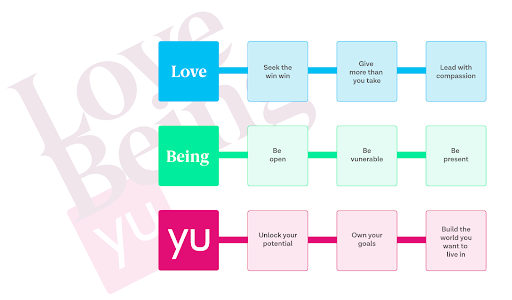 YuLife company culture:
Read what one of our key investors has to say about our culture ›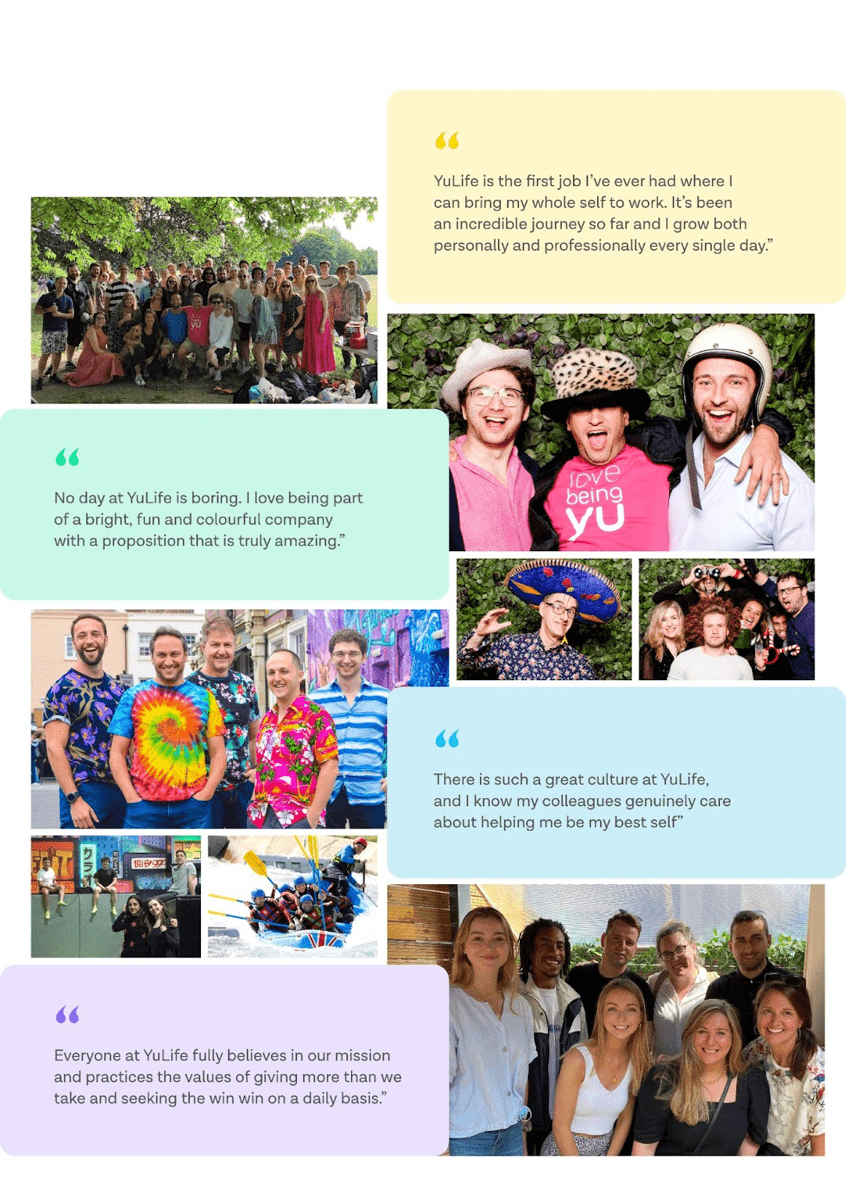 We're more than just life insurance!