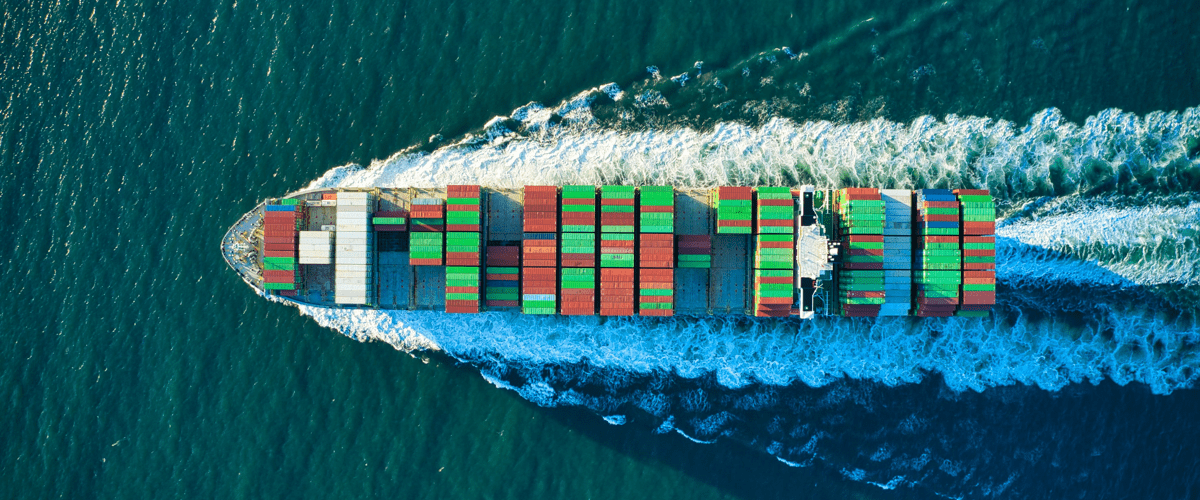 DevOps & Performance Engineer
Product and Tech • Fully remote
We are looking for a DevOps and performance engineer to join our DevOps team.
About us:
YuLife is creating a new kind of insurance company. Our mission is to inspire people to live longer, happier and healthier lives. We provide life insurance to companies and drive employee wellbeing through meaningful, engaging and rewarding experiences inspired by our favourite games, apps and products.
We live by a simple principle and we strive to translate this to our designs: always seek the win-win in everything we do. This means we should always be giving more than we take with every interaction. Sounds good?

The journey so far:
What's happened over the last few years: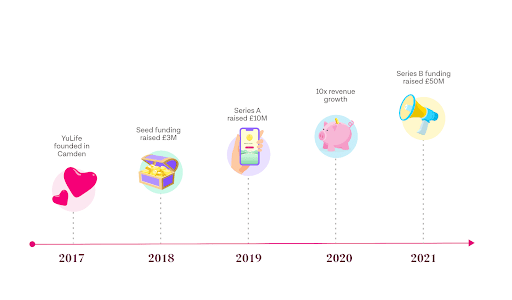 The 2022 mission is to reach 1 million lives!
The role:
We are looking for a DevOps and performance engineer to join our DevOps team. The team supports our engineering squads throughout the DevOps cycle to deliver high quality software. This enables us to realise our mission to empower our customers to become the best version of themselves.
You will support our developers by monitoring the performance of the builds and make recommendations to improve pipeline performance and availability. Additionally, you'll build automations that ensure that developers produce high quality and performant code. You will work closely with the squads ensuring that the infrastructure supports existing and upcoming requirements.
You will also be involved in determining issues as they are about to or have occurred, assisting development teams with investigating and solving issues that arise. Furthermore you'll be confident in solving problems in a way that ensures our commitment to responsive and available applications.
You should be a highly driven and self-motivated individual who is organised and can communicate effectively with the rest of your team.
Over the next 12 months you'll be instrumental in: 
Expanding our platform to allow us to support a 10x growth in user base ensuring a great user experience while doing so
Ensuring the engineering squads deliver high performance and quality software efficiently
The expansion of our existing infrastructure to support new application requirements and improve global performance
Our Stack:
Application Software:

Infrastructure:

MongoDB and Postgres 
AWS 
Terraform
CI/CD 
You'll have specific responsibility for: 
Supporting our development squads with their infrastructure requirements in addition to maintaining and updating existing infrastructure
Build and configure ways to automate and improve the development and release processes
Ensure that application code and the platform it runs on are free of bugs and performance issues
Contributing to hardening the application code and platform against cybersecurity threats
Where you will sit in the org:
You'll report to Daniel Sutton, the Lead DevOps and Performance Engineer 
Requirements:
Designing systems placed under high through-put and load
Ability to isolate and resolve bottlenecks and poor performance code
Building and setting up new development tools and infrastructure
Writing infrastructure as code using Terraform, CloudFormation, Pulumi or similar. Ideally utilising a GitOps approach
Developing CI/CD pipelines using GitLab, GitHub, Jenkins or similar
Strong AWS experience, in particular with IAM, EC2, SQS, SES, S3 and Cloudfront
Building and deploying Docker containers and their orchestration using Kubernetes
Practical software development experience in one or more of the common languages, such as JavaScript (Node.js) or Python 
Working in a Linux environment with scripting in Bash
Managing bugs and performance issues with the applications
Administering and operating infrastructure with a high number of active users
Writing documentation for technical and non-technical audiences
+ the nice-to-haves:
Experience with Kubernetes or ECS
Familiarity with security concepts, including secure design and implementation
Mentoring junior engineers and nurturing their passion for engineering
Implementing tools for logging, monitoring and alerting. E.g. Prometheus/Loki, ELK Stack, CloudWatch
Performing database migrations in production environments for both SQL and NoSQL databases
Experience developing software using GitLab
Developing infrastructure using Terraform
Building and configuring automated security scanning tools
Has worked in a remote globally distributed team
Have worked in a startup and/or InsureTech environment
What you'll get:
We like to give more than we take so here are some of our benefits:
A competitive base salary
Potential to earn share options
6x salary life assurance policy
Income protection policy

Monthly wellbeing budget to "Be your Best Yu"
Contributions to working from home office equipment
Contributory pension - 3% of basic
24 days of annual leave + 1 day to celebrate your birthday
Flexible and remote working arrangements (read more below)
A shiny MacBook Pro or whatever you need to do your best work
Cycle to work scheme
HIIT and Yoga sessions
Access to Learnerbly with a dedicated budget towards L&D through webinars, books, podcasts, journals and much more
More Happi - 2 professional coaching sessions every month
Find out more about our Hybrid Working policy.

Our values: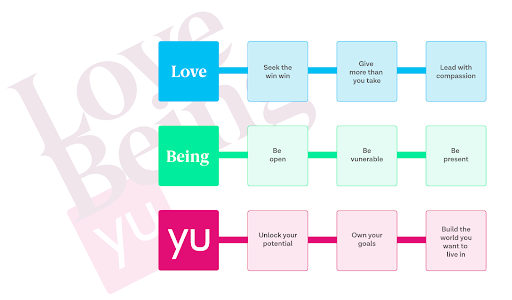 YuLife company culture:
Read what one of our key investors has to say about our culture ›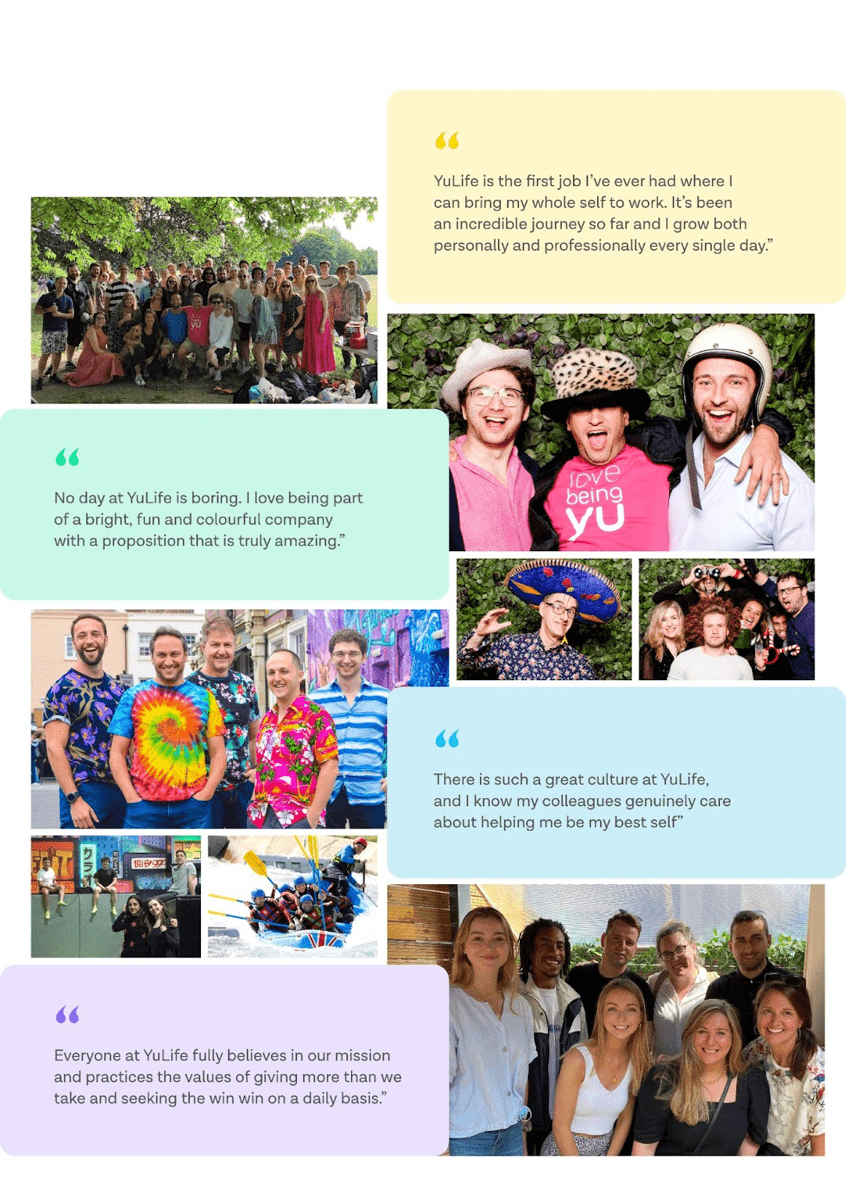 We're more than just life insurance!