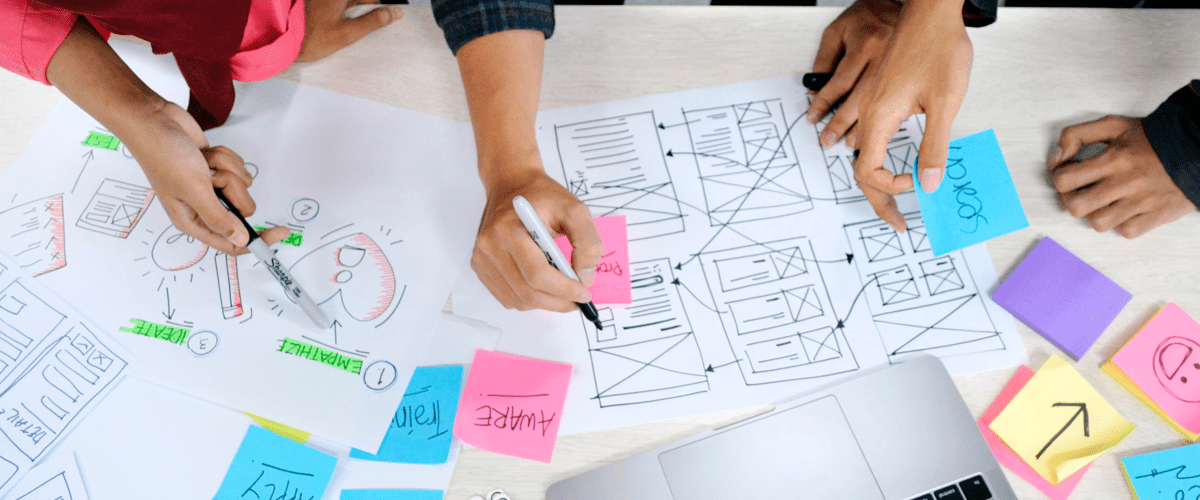 Customer Success Intern
Growth • Flexible remote • Old Street
We have lots of data, can you make sense of it all? You will work on high-profile projects for YuLife and have a direct impact on our clients to support harness and analyse data.
About us:
YuLife is creating a new kind of insurance company. Our mission is to inspire people to live longer, happier and healthier lives. We provide life insurance to companies and drive employee wellbeing through meaningful, engaging and rewarding experiences inspired by our favourite games, apps and products.
We live by a simple principle and we strive to translate this to our designs: always seek the win-win in everything we do. This means we should always be giving more than we take with every interaction. Sounds good?
The 2022 mission is to reach 1 million lives!
The journey so far:
What's happened over the last few years: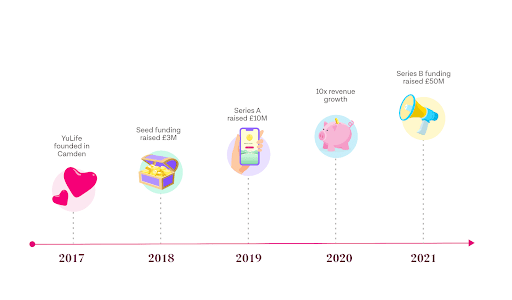 The 2021 mission is to reach 1 million lives!
The role:
We are seeking an energetic, responsible graduate to join our growing team and contribute to our Customer Success culture. The Customer Success team has a pivotal role in ensuring YuLife customers are happy and have the tools they need to help their employees use all of the amazing YuLife benefits. Our customer success managers are the first point of contact for all customers and so to join this team, you must love speaking to new people, managing relationships and working at a fast pace! 

You will be instrumental in: 
Help support on launching YuLife to companies 
Working on customer initiatives & engagement and data & reports for YuLife
Providing data and trends to YuLife clients 
Creating a more digital and self serve journey for YuLife clients

Day to day responsibilities include, but are not limited to:
Understanding YuLife's culture, values, goals and building an understanding of our products and the services we provide
Working on real-life projects that help YuLife in our day-to-day business 
Provide support on communications for larger clients 
Carrying out engagement Initiatives for YuLife's portfolio clients 
Producing quarterly reports for YuLife's leading client base
Interpreting data & metrics, analysing trends and solving complex problems
Sending out quarterly reports via Tableau to all of YuLife's clients
Sending out 30 day reports and emailing all of YuLife's clients 
Managing the Hubspot audit
Provide support on communications for larger clients
Hubspot audit
Supporting on joiner & leaver days for strategic clients
Produce quarter reports for large retail client (Data comparison via mixpanel)
Assisting in client events, IRL on-boardings & giveaways
Taking ownership of the beneficiaries form
The ideal candidate will have:
An undergraduate degree 
Customer and client-centric attitude 
Problem solving and analytical skills 
 + Nice-to-haves:
A curious and inquisitive nature 
A passion for supporting customers/clients 
The drive to support the end user and make an impactful contribution 
Ambition to learn 

What you'll get:
We like to give more than we take so here are some of our benefits:
A competitive base salary

Monthly wellbeing budget to "Be your Best Yu"
Contributions to working from home office equipment
Contributory pension - 3% of basic
24 days of annual leave + 1 day to celebrate your birthday
Flexible and remote working arrangements (read more below)
A shiny MacBook Pro or whatever you need to do your best work
Cycle to work scheme
HIIT and Yoga sessions
Access to Learnerbly with a dedicated budget towards L&D through webinars, books, podcasts, journals and much more
More Happi - 2 professional coaching sessions every month
Find out more about our Hybrid Working policy.

Our values: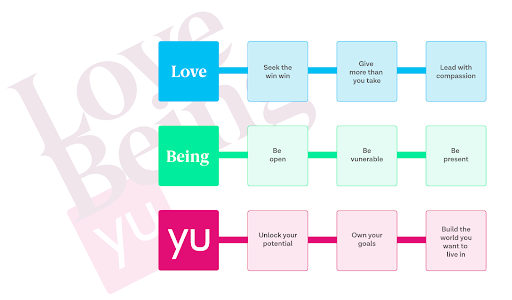 YuLife company culture:
Read what one of our key investors has to say about our culture ›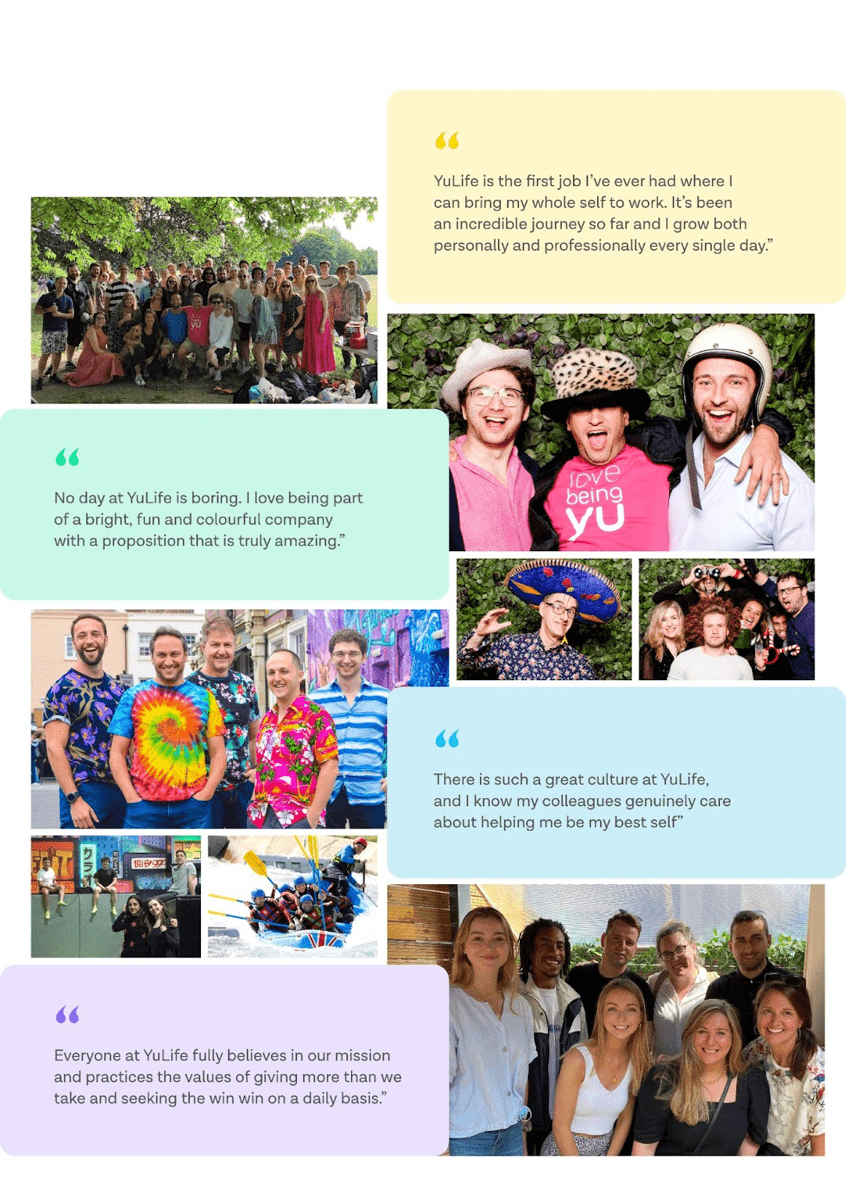 We're more than just life insurance!