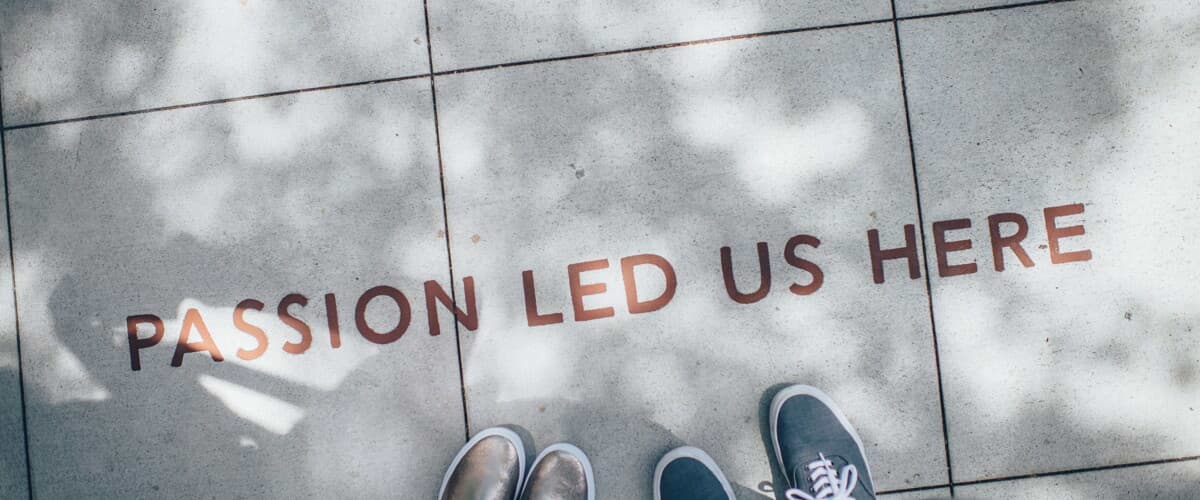 Customer Marketing Manager
Marketing • Flexible remote • Old Street
We are looking for a customer-obsessed marketer with ambitions to drive retention of our growing customer base.
About us:
YuLife is creating a new kind of insurance company. Our mission is to inspire people to live longer, happier and healthier lives. We provide life insurance to companies and drive employee wellbeing through meaningful, engaging and rewarding experiences inspired by our favourite games, apps and products.
We live by a simple principle and we strive to translate this to our designs: always seek the win-win in everything we do. This means we should always be giving more than we take with every interaction. Sounds good?
The journey so far:
What's happened over the last few years: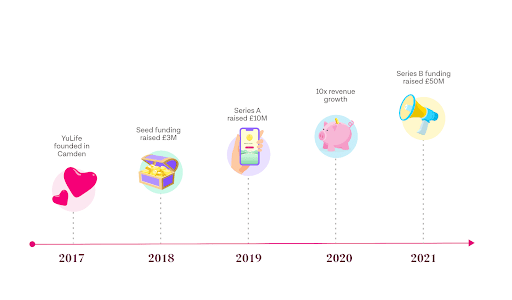 The 2021 mission is to reach 1 million lives!
The role:
We are looking for a customer-obsessed marketer with ambitions to drive retention of our growing customer base.
This is our first dedicated customer marketing role and presents a huge opportunity to lay the foundations of customer marketing at YuLife. Reporting to our Head of Brand and Communications and working in partnership with the wider Customer Success team, this  role presents a huge opportunity to lay the foundations of customer marketing at YuLife.
YuLife provides a simple, cost-effective way for businesses from high-growth FinTech's like Curve to established retailers like Co-op to provide financial security while also helping their people live well and take care of themselves.  Read our customer success stories  and Trustpilot reviews (we are rated 4.9).
We are looking for someone with strong project management and communication skills who can plan and execute campaigns focused on launching, growing, engaging and retaining our customers.

Key responsibilities: 
Create and Execute Customer Campaigns: Partner with YuLife's Customer Success team to optimise communications across each stage of the customer journey (post-sale) from implementation to ongoing engagement. This requires a strong experience of comms that will feed into - launch activations, product promotional materials, email marketing and webinars.
Build Scalable Customer Engagement Programmes: Create strategies and programs for key customer segments that inform, educate, and delight our most valuable customers - and drive adoption, expansion and retention. 
Create Brand Evangelists: Bring our customer and members stories to life by harvesting and building the success  stories of our customers in innovative and relevant formats including customer videos, articles, blog posts, webinars and events. 
Bolster our Customers Communication Strategy: Own and execute corporate communication to customers in line with their PR and internal communications to drive adoption of YuLife throughout the organisation.   
Project Manage Customer Tools & Resources:  Collaborate with Product and Customer Success to manage and track resources required for our customers internal campaigns as well as the YuLife HR portal.    
Report on success: Evaluate, measure, and report on strategic effectiveness and ROI of all customer marketing activities.
Run inspiring events: Execute in-person & remote events which create an understanding of YuLife and drive app downloads.
Drive Cross Sell: work with our rev-ops squad to Use performance data, CRM and customer insights to identify the biggest opportunities to maximise value from accounts and optimise communication.
Work cross-functionally: in order to be successful you will need to work across design, comms, sales, product and more.

The ideal candidate will:
Have 6+ years of marketing experience, preferably in B2B marketing
Understand the core mechanics of B2B marketing and customer success, especially in a start-up
Be customer-obsessed. You want to understand customer needs and are passionate about delighting customers at every touch point they have with YuLife
Have content creation experience including case studies, speaking engagements and video storytelling 
Have strong experience in building communication programmes and messaging that excites and engages 
You have excellent people and management skills so you can work with colleagues, cross-functional teams and third parties to deliver success
Be able to work well independently on multiple projects and meet deadlines
What you'll get:
We like to give more than we take so here are some of our benefits:
A competitive base salary
Potential to earn share options
6x salary life assurance policy
Income protection policy

Monthly wellbeing budget to "Be your Best Yu"
Contributions to working from home office equipment
Contributory pension - 3% of basic
24 days of annual leave + 1 day to celebrate your birthday
Flexible and remote working arrangements (read more below)
A shiny MacBook Pro or whatever you need to do your best work
Cycle to work scheme
HIIT and Yoga sessions
Access to Learnerbly with a dedicated budget towards L&D through webinars, books, podcasts, journals and much more
More Happi - 2 professional coaching sessions every month
Find out more about our Hybrid Working policy.

Our values: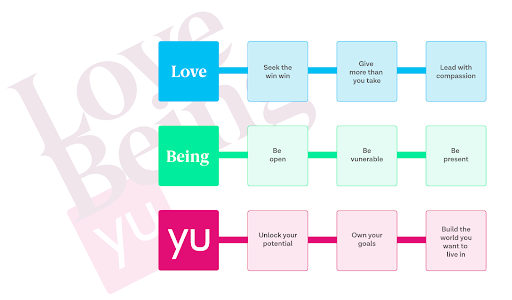 YuLife company culture:
Read what one of our key investors has to say about our culture ›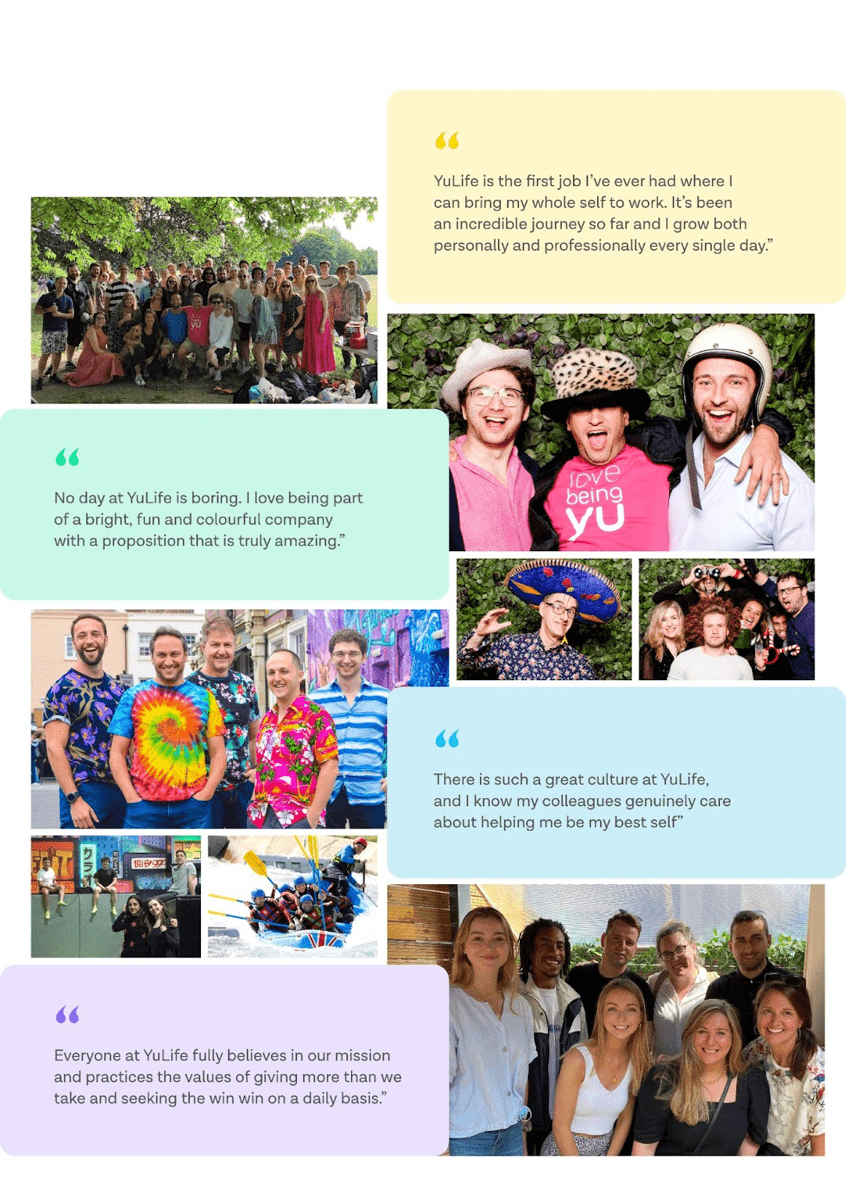 We're more than just life insurance!