In-house Psychologist
Operations • Flexible remote • Old Street
Design and implement programmes to help your colleagues develop self awareness, facilitate peer feedback and maintain effective communication between and within teams.
About us:
YuLife is creating a new kind of insurance company. Our mission is to inspire people to live longer, happier and healthier lives. We provide life insurance to companies and drive employee wellbeing through meaningful, engaging and rewarding experiences inspired by our favourite games, apps and products.
We live by a simple principle and we strive to translate this to our designs: always seek the win-win in everything we do. This means we should always be giving more than we take with every interaction. Sounds good?
The journey so far:
What's happened over the last few years: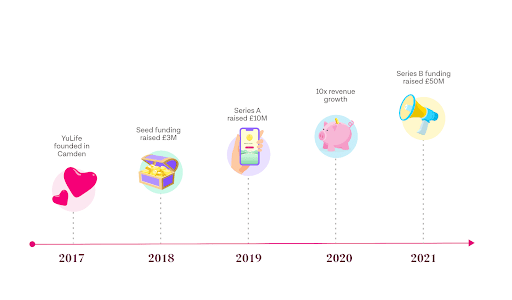 The 2021 mission is to reach 1 million lives!
The role:
You will play a critical role in the future of our business, with a focus on growing and nurturing a healthy organisation. You will be empowered to design and implement programmes to help your colleagues develop self awareness, facilitate peer feedback and maintain effective communication between and within teams.
Day to day responsibilities include, but are not limited to:
Running development workshops, including positive action workshops, to help individuals and groups improve their skills and build their capabilities.
Provide individual coaching and development sessions, augmented, if necessary, with psychological tools and techniques.
With partners, develop evidence-based processes and tools to support performance management, 360 tools, capability frameworks.
Providing expert advice and research
Providing psychological input for information gathering exercises such as surveys and focus groups, and providing activities to support organisational development.
Providing professional psychology advice and guidance to clients and senior leaders to ensure adherence to industry best practice and the highest ethical standards.
Representing the Psychology profession at working groups, committees and other forums across government to inform policy and operations.
The ideal candidate:
The must-haves - someone with experience of:
Doctorate in counselling psychology or organisational psychology
Experience of systemic work
Interest in works of Patrick Lencioni and The Table Group is a plus 
The extras…
Highly accomplished both academically and in the field, with a proven track record of helping individuals to develop self-awareness, achieving growth and work well within organisations or systems
You will have a proven track record, both academically or practically, of performance coaching with demonstrable results
 Interest in organisational psychology with training in how to use personality profiling tools 
You are a high-energy, innovator by nature and thrive in challenging situations
You thrive in a high performing culture, and understand the nuances involved in creating, maintaining, and encouraging this environment from a behavioural and psychological perspective
What you'll get:
We like to give more than we take so here are some of our benefits:
A competitive base salary
Potential to earn share options
6x salary life assurance policy
Income protection policy

Monthly wellbeing budget to "Be your Best Yu"
Contributions to working from home office equipment
Contributory pension - 3% of basic
24 days of annual leave + 1 day to celebrate your birthday
Flexible and remote working arrangements (read more below)
A shiny MacBook Pro or whatever you need to do your best work
Cycle to work scheme
HIIT and Yoga sessions
Access to Learnerbly with a dedicated budget towards L&D through webinars, books, podcasts, journals and much more
More Happi - 2 professional coaching sessions every month
Find out more about our Hybrid Working policy.

Our values: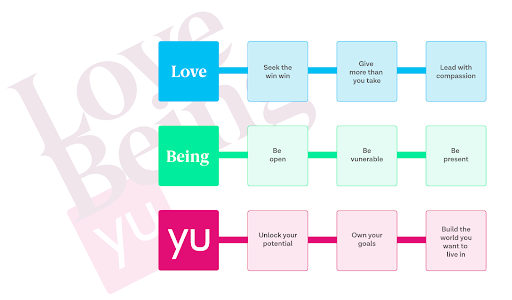 YuLife company culture:
Read what one of our key investors has to say about our culture ›