IT Support Engineer
Product and Tech • Flexible remote • Old Street
Reporting to the IT Director, the IT Support Engineer in London will be a member of the team responsible for configuring and troubleshooting end-user computers and corporate IT services
About us:
YuLife is creating a new kind of insurance company. Our mission is to inspire people to live longer, happier and healthier lives. We provide life insurance to companies and drive employee wellbeing through meaningful, engaging and rewarding experiences inspired by our favourite games, apps and products.
We live by a simple principle and we strive to translate this to our designs: always seek the win-win in everything we do. This means we should always be giving more than we take with every interaction. Sounds good?
The journey so far:
What's happened over the last few years: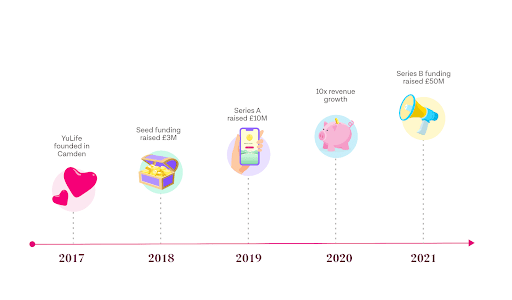 The 2021 mission is to reach 1 million lives!
The role:
Reporting to the IT Director, the IT Support Engineer in London will be a member of the team responsible for configuring and troubleshooting end-user computers and corporate IT services - London based role. 
Day to day responsibilities include, but are not limited to:
Provide software and hardware support to our employees both in-office and remotely
IT onboarding of new hires (account creation, laptop configuration, in-person onboarding).
Configure and maintain all office hardware including wifi, printers and meeting room equipment
Provide technical support for all large-scale meetings and webinars.
Apply upgrades, security updates and patches to all hardware and software
Ensure that all software and hardware is appropriately licensed
Manage SLAs for 3rd party vendors and suppliers
Manage the help desk ticketing queue, resolving requests in a timely manner.
Experience in customer/client facing role and great interpersonal skills
Deploy new software to our employees using tools like JAMF and InTune.
Debug and investigate common issues with Microsoft Office products
Monitor and fix issues detected by anti-virus and anti-malware solutions
Monitor and action alerts detected by spam and email deliverability solutions
Help complete due diligence and security questionnaires
The ideal candidate will have:
Strong troubleshooting skills with both Windows and macOS.
Ability to work customer facing
Strong multitasking and prioritisation ability.
Experience of G-Suite / Google Workspace administration
Has a can-do attitude, proactive and self-motivated.
Strong communication and interpersonal skills with team focus
Strong planning and implementation skills
Nice to haves
Experience using Terminal and Powershell, and scripting languages.
Experience with MDMs, like JAMF and InTune
Experience with Identity Management platforms, like OKTA.
Knowledge of IT Security best practices.
Experience with mobile devices e.g. tablets and smartphones running iOS and Android OS
Enterprise support of Microsoft Office 365, desktop and Admin
Knowledge of Service Management processes e.g. ITIL
Proven incident and problem management background.
Very good understanding of all computer hardware (laptops/desktops/servers).
Very good understanding of Windows Operating systems (desktop and server) and MS Office Application Suite.
Experience with large systems implementations, such as OS upgrades and new hardware/software rollouts
What you'll get:
We like to give more than we take so here are some of our benefits:
A competitive base salary
Potential to earn share options
6x salary life assurance policy
Income protection policy

Monthly wellbeing budget to "Be your Best Yu"
Contributions to working from home office equipment
Contributory pension - 3% of basic
24 days of annual leave + 1 day to celebrate your birthday
Flexible and remote working arrangements (read more below)
A shiny MacBook Pro or whatever you need to do your best work
Cycle to work scheme
HIIT and Yoga sessions
Access to Learnerbly with a dedicated budget towards L&D through webinars, books, podcasts, journals and much more
More Happi - 2 professional coaching sessions every month
Find out more about our Hybrid Working policy.

Our values: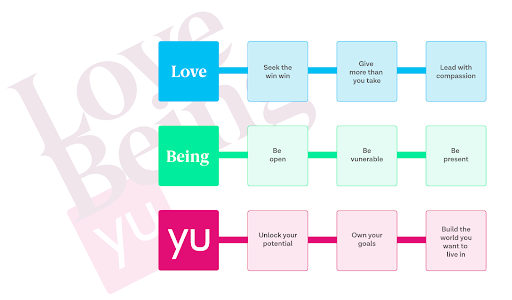 YuLife company culture:
Read what one of our key investors has to say about our culture ›