Why employees love us: Users share their views on YuLife employee benefits
How do our users feel about YuLife? Hear what YuLifers, including employees from Co-op and Wolseley, have to say about the app!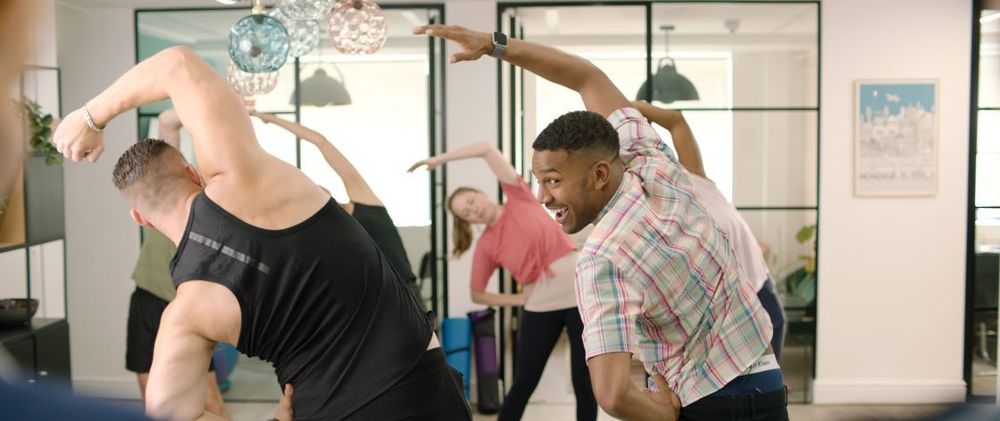 Yugi the Giraffe - 22 August 2022
"If I had to describe YuLife in three words, first word that comes to mind is fun," said Jack, sales advisor at YuLife's client Wolseley. You may never have thought to put the words 'fun' and 'group life insurance' together, but Jack isn't alone in his testimony of its app, which rewards and measures simple steps towards a healthier life.
YuLife has transformed the once dusty old employee perk into a life-enhancing benefit that gets people to prioritise their health and wellbeing. By using incentives such as walk to earn, in which users can earn YuCoin for every mile walked or every two minutes of meditation practiced, users can redeem monetary rewards to spend on big brand names. The gamification of wellbeing encourages healthy competition by sharing leaderboards or allowing teams to compete with each other which creates a fun workplace environment.
And the proof is in the pudding, or should we say in the TrustPilot reviews, as one happy customer penned: "I went on this app after being on a wellbeing course and it's the best thing I've done," while another described it as a "fun app to get you and your work colleagues moving".
Jack - who has been using the app for 10 months - said that when his organisation mentioned he could receive incentives such as vouchers for being physically active he was "quite excited". He said: "I've never been active so it was a good excuse which is always nice. In these horrible times it's nice to have that little bit of extra cushion for the bills."
He added that the vouchers for large supermarkets help with the shopping every month and this has incentivised him to become healthier, he now describes himself as an "active" person. "I'm normally one for sitting in the house and not doing very much," he admitted. "But now I've got motivation to go outdoors."
The app, which syncs with other health and meditation apps like Meditopia and Headspace, is designed like a game that helps people build towards success at their own pace and set their own targets - it always encourages and never judges.
Jack isn't alone with his summation of YuLife's app. Mark, store manager at Co-op Rochester, can safely say that the app has improved his mental and physical wellbeing. "There are times when I can definitely say I feel better for using the app," said Mark, who has been using it for six months.
"The app is an excellent perk. We do walks and get rewarded with financial benefits so it's brilliant. I feel ten times happier than I normally do because I'm exercising and using coins. YuLife has impacted what I do in my day-to-day [for the better]." Mark added that the app's encouragement to get him walking before work has made him feel "less stressed" throughout the day.
The holistic platform puts a twist on life insurance and turns the status quo of this benefit on its head. Built by veterans of the gaming industry, the app effortlessly encourages its users to get active in any way they see fit and always keeps it engaging, fresh and most importantly, fun. While it champions healthy competition and community with leaderboards and public scores, the option to join in is completely voluntary.
Before YuLife I never cared about my physical health, now I've got something on my phone where I can track my progress and I feel loads better since using it.
This innovative, new way to engage with insurance has been hailed a success across the market, with one TrustPilot user describing the app as "the insurance product we've all been waiting for".
Indeed, since using YuLife, Jack says that for the first time in his life he cares about his physical health and is more open to talking about his mental health which is incredibly important, not just in the workplace but in his personal life.
"Since logging into the app I'm constantly thinking I need to get my steps in, walk or have a run. Since the cycle scheme was brought in, all I can think about is getting a bike so I can get the points in," said Jack. "Before YuLife I never cared about my physical health, now I've got something on my phone where I can track my progress and I feel loads better since using it. I'm more positive about myself mentally and physically, but now I'm constantly on top of things and I feel great!"
Jack said that he would recommend the app to anyone and everyone because of its ability to motivate, inspire and encourage the "average Joe" to become more physically active and mentally mindful.
"I've never been an active person and having something that I can physically see and use to benefit me is fantastic, and obviously the points are an additional bonus," he explained. "I'm walking, I'm going out more, I'm talking about my mental health more, I'm feeling more mentally positive. In this day and age, mental health is such a big thing as well as physical health so you should get your company to use it."
Yugi the Giraffe
Yugi is our YuLife mascot. Like all giraffes they've got a big heart – in fact the biggest heart of all land animals.